I wish I could give ALL of you gift cards!!! This giveaway was SO FUN! Definitely will do another one VERY soon!! Stay Tuned! 🥳

Winners are:
shazI – kh***** @live.com

Wendydiaz30 – wt*****@gmail.com
Congratulations!!! ❤
Please send me an email to tina@freestufffinder.com to claim your prize!!

Thank you ALL for entering and being so kind to your students and everyone around you! 🤗
---
For Teacher Appreciation Week I am giving away FREE Stanley Tumbler and $50 Target (or Amazon) Gift Cards to 2 teachers here on the FreeStuffFinder app! You choose the store!
If you are new, I post giveaways every week on different platforms – in the Community section of my app. Also Telegram, Instagram, Facebook. More blog/app giveaways are coming.
Giveaway Details:
This week I am Giving Away FREE Stanley Quencher Tumbler and $50 Target Gift Card to 2 teachers on the FSF app! THANK YOU Teachers for all you do!!!
📌Please note I'd like to verify your teacher ID (pic with your name only, the rest can be covered) once you claim your prize;  so I'm sure it goes to the right place ❤️ Homeschool teachers included of course!
How to Enter:
Make sure you have the FreeStuffFinder app
Make a profile
Comment on this post with:
Why do you love teaching? or Share a nice memory you have with your students
(Send this post to a teacher to enter 💖)
Winners will be announced Wednesday afternoon, May 10th here on this post. 
🎁 If you are looking for a gift for a teacher, check out our Teacher Appreciation Gift Ideas!
Giveaway #2: Community $50 Gift Card Giveaway
You can also enter to win a Free $50 Gift Card every week from the FSF App. Simply go to the Community tab in the app, and post pictures of your haul or pictures of deals you've found, or engage with others in the community.
I love seeing what deals you guys did! Please snap a pic and post it in the Community section!
This is a weekly Giveaway that ends on Sunday of each week. Winners announced on Monday. The Current Round of Giveaways ends on Sunday, May 14th!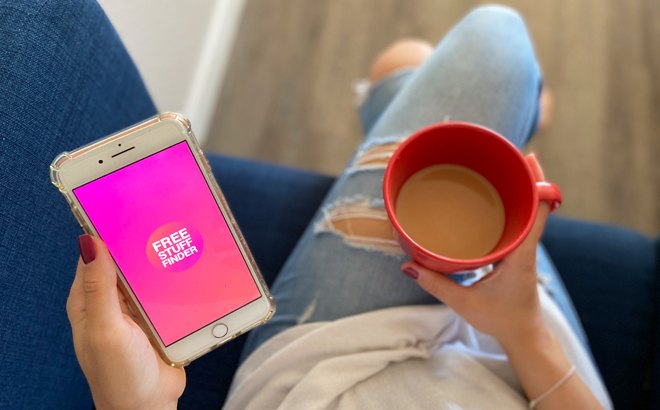 ❓What else would you love to win? Let me know in the comments below. I need ideas. If there are other fun prizes you would like to win, let me know.