Pi Day is here! Today, March 14th only (3.14) select pizza shops and stores across the country, such as 7-Eleven, BJ's, Blaze Pizza, Cici's Pizza, and Marco's pizza are offering great discounts on delicious pizza, and pies! Also, there are some that were offered last year so you can expect similar discounts! Check the list of pizza & pie deals below and see more tips here, like Tax Day Freebies and Deals for 2023.
7-Eleven Pi Day
Tuesday, March 14th, 7-Eleven is offering any whole pizza for just $3.14 for 7Rewards members. Also, this offer is only applied through the 7Now app, and you can claim the offer one day earlier.
Casey's Pizza Pi Day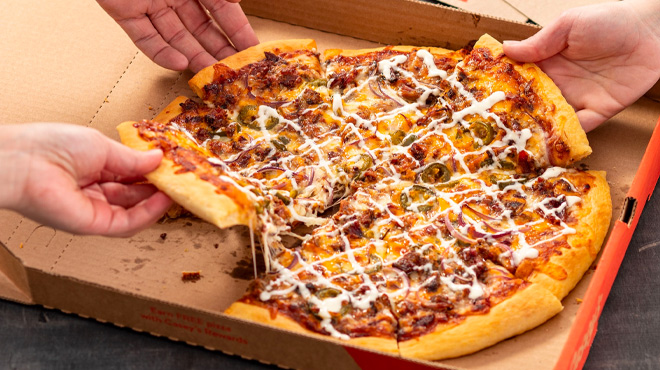 Casey's is offering $3.14 off a Large Pizza for Pi day, March 14th. See their locations here.
Tip from Danggena1 from App Community!
Blaze Pizza Pi Day
On Pi Day, Blaze Pizza is offering members the opportunity to build their own customized pizza for just $3.14. And this comes with unlimited toppings. Current users will have this reward in their app, while new users will have to sign up to be Blaze Rewards Members to claim this offer on Pi day, March 14th. Please note that this offer may vary by location.
Papa Murphy's
Save 3.14% off your Papa Murphy's online order of $20 or more when you use the promotional code PIDAY. Note that this code is valid today only, March 14th.
BJ's Restaurant & Brewhouse Pi Day
BJ's Restaurant & Brewhouse is offering half of large deep-dish or tavern-cut pizzas on Pi Day. Please note that you have to use the promo code HALFOFF at checkout after ordering online to claim your offer.
Papa John's
Papa John's is offering a Buy One Get One for $3.14 on their large one-topping pizzas! You'll save almost 81.6%. Note that only Papa John's Rewards members are eligible for this promo.
Cici's Pizza Pi Day
On Pi Day, Cici's Pizza, is offering a $3.14 off all-you-can-eat pizza buffet. Kids can get their Kids Combo for $3.14 off, too.
Alternatively, if you prefer eating at home, they are offering $3.14 off a large 1-topping pizza, which you can get for pickup or delivery with code PIDAY. The delivery and pickup options are available online and in the MyCisis App.
Round Table Pizza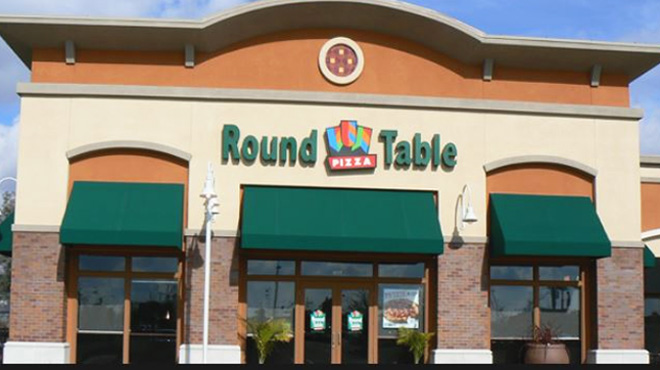 In celebration of Pi Day, members of Round Table Pizza Rewards can get a personal-sized cheese pizza for only $3.14 – it's regularly sold at $8.49! These coupons are sent immediately to the accounts of members.
Red Baron Pizza
Join Red Baron Pizza as they celebrate Pi Day and will be giving away four Red Baron Pizza coupons for up to 10 winners. To join, simply follow their Twitter account here and reply with the numbers of pi you know to their post.
Goldbelly

 

Pi Day
Goldbelly is celebrating Pi day by offering 30% off on select pies with nationwide delivery. Stay tunes for more details.
Domino's
Domino's is offering a free medium 2-topping pizza when you use the promo code PIZZA at checkout. Note that you must place a minimum purchase of $15 to get the promo.
Grand Traverse Pie Company
On Pi day, March 14th, Grand Traverse Pie Company is offering a free slice of Michigan ABC Crumb Pie with any purchase.
Schlotzsky's Pi Day
Schlotzsky's is offering a buy one get one free pizza for rewards members to celebrate Pi day. Please note that you must be a Schlotzsky's reward member to claim this offer and you can order online, in-store, or through the Schlotzsky's Rewards App. This is available at select Schlotzsky's locations nationwide, and Pizzas start at $8.79!
Speedway Pi Day
March 14th, Speedway convenience stores are offering whole pizzas for $3.14 each and there is a limit of two per customer. Please note that this offer is available in stores and through the Speedy Rewards loyalty program.
Your Pie Pi Day
On March 14, Your Pie is offering Rewards Members $3.14 off one 10-Inch pizza. You can claim the offer online or in-store via the Your Pie Rewards app!
Marco's Pizza Pi Day
Last year, Marco's Pizza offered free medium one-topping pizza with promo code PIDAY2022 at checkout, when you ordered a large, or extra-large pizza.
Boston Market Pi Day
A quarter rotisserie chicken, a serving of mashed potatoes, and cornbread (worth $12.99) are available today at Boston Market for just $3.14! That's a 75.8% savings. Simply present this coupon at the restaurant or, if you're purchasing online, enter the promotional code 30798 to receive the discount.
Whole Food Market Pi Day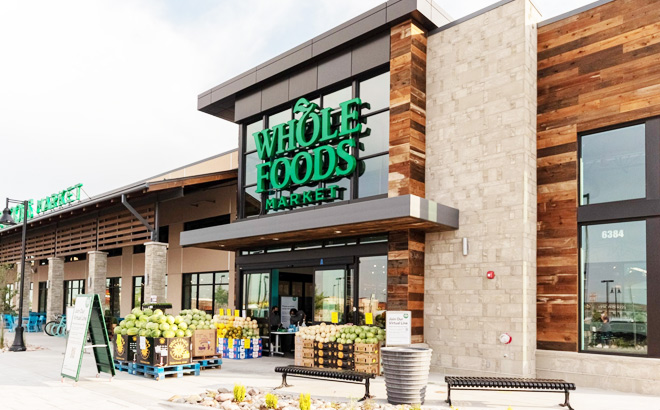 There was a $3.14 off on the large apple pie, or cherry pie at Whole Foods Market, only on Pi Day (March 14th). This offer was available just for Amazon Prime Members.
McDonald's
Today, March 14th, use the McDonald's Rewards app to make a purchase of $1 or more at McDonald's and you'll receive a free pie (regularly costs $1). This discount will only be available at select McDonald's restaurants, so be sure to check the McDonald's app to see if one is available near you.

(adsbygoogle = window.adsbygoogle || []).push({});