🙌 LAST Call to score a FREE Nespresso Vertuo Next & Aeroccino 3! It ends IN 1 HOUR! Entering is easy. Details below.
❤️ This is Week 4 of my 5-Weeks of Giveaways this November! Check back each week for new prizes. Good luck! 🤞
Win FREE Nespresso Vertuo Next with Aeroccino
NOTE: It's a good idea to get the App Downloaded (or Updated) and Your Profile created ahead of time. We ran into issues with too many people doing this at the same time during the last party 😆
How To Enter:
Get the FSF

 

iPhone App

 

OR

 

Android App
Login or Create a User Profile – Make sure to add a picture

Turn on Notifications
Browse thru deals from the app during the Giveaway Party times

When you see a deal you like, comment on that deal post (TIP: I like seeing your genuine comments 😍😉) and/or

Post something useful or helpful or your haul in the Community section.

Support other members' with your tips and comments in the Community section (Did I mention genuine comments? 😁)

I will be randomly picking winners and sending them prizes.
To Claim:
I will announce winners every Tuesday this month (and last one in the first week of December)
After you see your lucky name send me an email to Tina@FreeStuffFinder.com. Make sure to use the same email address you used to register within the app, so I can verify you are the winner 🥳
Mark Your Calendars:
 

✏️

November Giveaway times! 🎉 NEW prizes posted on:
November 2nd – Apple AirPods Pro (winner announced on 11/9)!
November 9th – Ring Video Doorbell 3 (winner announced on 11/16)!
November 16th – Nintendo Switch Lite (winner announced on 11/23)!
November 23rd – Nespresso Vertuo Next (winner announced on 11/30)!
November 30th – Revealed Soon!
Need a Reminder?

 

⏰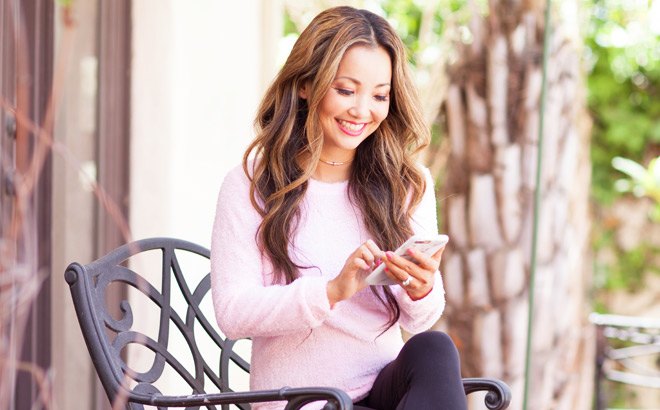 Sign up to the FSF App – Get the FSF App and turn on notifications! I'll send a reminder each Tuesday.
Sign up for Text Alerts – Don't miss a Run Deal! Sign up for Text Alerts. During the entire month of November, I'll be covering the hottest Black Friday deals that I'm sure you don't want to miss. You can sign up here or follow the steps below. It's free for you and you can opt out at any point.
It takes a second to set up. Follow these steps:
① Text to the number

 

760-227-8151

 

with anything. Emoji is good.
②

 

You'll get an automated message. Click on the link from this message so it'll add you to my Contacts and I can text you back
③ Let me know some stores and types of deals you are interested in. Chat with you in text!
⏰ Set your alarms!
📌🤫Psssssst! Did you know this is not the first NOR the last giveaway this year at FSF?? That's right! We're gonna have fun, gonna get ready to snag mind blowing deals this year, and – we're gonna have MANY GIVEAWAYS!! (Black Friday Parties are a Tradition anyway) STAY TUNED!🎉