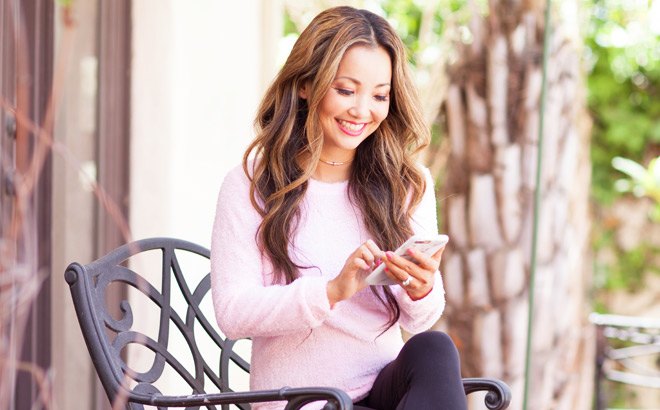 Hey! Never miss a hot deal again! I have a few new things setup so that hopefully you are alerted when there's a time-sensitive deal that's worth your attention. Now you can be alerted of the hottest deals and freebie offers directly on your phone.
I got a new phone number, and it'll allow me to more easily connect with you via text, one on one, in addition to being able to send out Text Alerts when there's a hot run deal! Make sure to add me as a Contact and send me a text with the steps below so I can reply:
Text Me:
① Text anything to the number

 

760-227-8151. Emoji is good. (If you are on mobile now, click here so you don't have to type the number in)
②

 

You'll get an automated message. Click on the link from this message so it'll add you to my Contacts and I can text you back
③ Let me know some stores and types of deals you are interested in. ie. Target, Baby, Online Deals. Chat with you in text!
That's it! You're all set!
Download My App!
iPhone User? Download the Free Stuff Finder iPhone app. Available in the App Store or click here.
Android User? Download the Free Stuff Finder Android app. Available in Google Play or click here.
The Free Stuff Finder mobile app is rich in features and enhanced browsing experience than you can't get from a web browser. Features such as being able to save deals to come back to later, viewing options, better Search to find past deals, customized Deal Alerts, Community Sharing and other personalized experiences. You can also contact me directly from the app.
Make sure to Turn on Notification to be notified of Hot Deal Alerts from the app!
Leave a Quick Review – If you've found any value from any of the content I've posted in the past, I would love it if you can help me with a quick review in the app store. Reviews is one way to let the app store know that this is a real app with helpful content used by real people.
We are working very hard to get new features created and to bullet proofing existing features. Make sure to update when new versions are released.
What our users have to say
Where do I start? This app is such a positive thing! There's kind people, moderated posts. KIND leaders! Thank you, Tina for being very helpful and helping us out. I seriously feel like I would be lost without FreeStuffFinders. Everyone is kind and we all have one goal: Snag a good deal! Thanks guys! I saved so much money and had so much fun. – Katie
This app always tells you when there's a good deal. Also tells you if there are freebies you can claim! Shows you how to do step by step of claiming your freebies too! I recommend this to anyone wanting to find good deals and not having to spend a lot of money or full price on whatever it is you're looking for. – Sunshine Vang
Download the app and see more reviews here!
Connect with Me:
Let's keep in touch. Besides the blog, you can find me on social media. I do daily updates on Instagram and Facebook.
Join my communities of Deal Lovers:
FREE Email Newsletter
LOVE Deals? Don't have a lot of time? Be in the loop for the Latest Deals! Make sure to Subscribe to become a VIP member and receive email updates. Every day we send out hand-pick deals and freebie offers you don't want to miss. Highlights from the best deals each day posted on Free Stuff Finder, delivered straight to your inbox. Enter your email and hit "Sign Me Up" below: