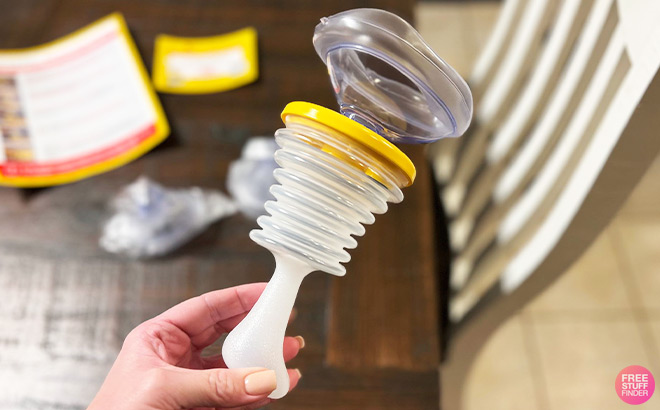 If you are looking for essentials to have in case of an emergency then you might want to check out this LifeVac offer. They are currently offering LifeVac Choking Rescue Kit for just $69.98 with free shipping, regularly $79.99! Also, you can purchase multiple devices and save even more. Each kit includes one LifeVac device with both a child mask and an adult mask for parents and seniors, along with detailed instructions and a storage bag.
LifeVac is FDA registered, patented device designed specifically to help someone in choking emergencies. According to their website, 1,282 lives have been saved thanks to the device. It's an easy-to-use, small and portable device that you can carry with you wherever you go, and good to have on hand in case of a choking emergency that standard practices don't solve.
How To Get This Deal:
Click 'Order LifeVac Now'
Select 'Buy 1 at $10 Off' purchase option
Final Price: $69.98 + FREE Shipping
*Or buy 3 LifeVac Home Kits for $159.98 shipped and save even more!
If you ever need to use it, they will send you a new LifeVac free of charge.