(Click on the video above to watch the Birthday Freebies video. Or if you don't see the video, click here to watch it on youtube. If you liked the video, click here to Subscribe to future videos.)
Hey Guys! These are the 28 Birthday Freebies I tested in April 2019 for my birthday. Hope you enjoy!
In this video, we're covering a HUGE list of places where you can get Free Gifts and Free Birthday Coupon for on or around your birthday. Anything from Free Makeup, Free Shopping and Free Food!
Every Birthday Freebie deal in this video I was able to test and confirm myself (at the time of this recording). And every freebie offer had to pass a strict true freebie test where you didn't need to buy something in order to get the freebie (ie. Buy 1 Get 1 Free coupon).  I had pulled out any out of date Birthday offers that were no longer a true freebie.
I will go into detail of how to sign up and claim each of the freebie offers.
FREE Makeup!
---
1. Free Makeup from Sephora!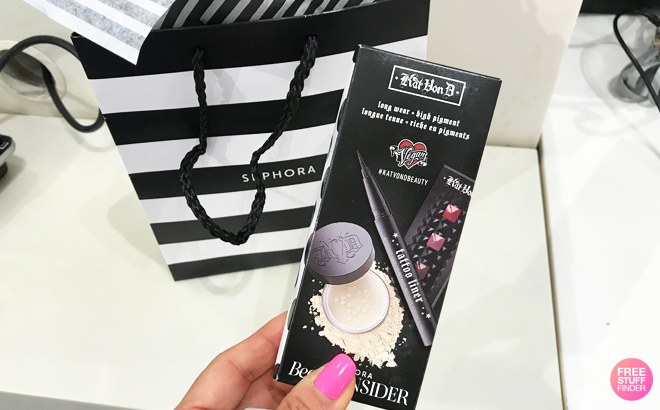 Choose between two Birthday Freebies: Free makeup kit or Free Skincare kit. The birthday freebies are Sephora changes once a year. You can see the current Birthday Freebie items here.
At the time of this writing, I was able to get the Kat Von D Beauty kit – came with eyeliner, setting powder and lipstick sample.
How to Sign up to Sephora Birthday Freebie:
How to Claim Sephora Birthday Freebie:
You can redeem at any point during your birthday month. If your birthday is at the start or end of the month, you can also redeem 2 weeks before or 2 weeks after your actual birthday date.
You don't need an email. Just walk into any Sephora stores, including Sephora inside JCPenney , give the cashier your email or phone number associated with your Beauty Insider membership and let them know you would like to redeem your birthday freebie.
If you have an issues (ie. Wrong birthday set in your account). Open up a chat with Sephora customer service to get it corrected.
2. Free Makeup from Ulta
Ulta offers Free Full-Size makeup as a Birthday gift to its Ultimate Rewards Members each year with a special code sent in email. You want to make sure your birthday is actually set in your profile.
The actual Birthday Freebie item will change every few weeks. At the time of this writing, I had gotten a Free Tarte Liquid Lipstick. They had 4 shades to choose from.
How to Sign Up for Ulta Birthday Freebie:
How to Claim Ulta Birthday Freebie:
You will need the actual email containing your Birthday Freebie claim code in order to get the Free makeup. You can show this email from your phone or print it out.
Birthday emails are sent out on the 1st and 15th of the month. And you have 30 days to redeem the coupon.
If you did not receive this email, call customer service, and they can force sent the email to you containing this code.
3. Free $10 from The Body Shop
The Body Shop offers one of my favorite Free Birthday Gifts to its members: $10 to Spend on Anything in the store! YAY! There were a ton of stuff to choose from that were $10 and less in stores (Lipstick, Bodywash, Matte Clay foundation, travel size lotions, tea tree oil, bath sponges, and tons of accessories).
You do not need to pay tax on the amount the reward covers, so if you find something for exactly $10, you leave paying $0. I had tested with a $7 item to see how taxes were treated, and there was no tax. The Free Gift coupon worked on products under $10.
How to Sign Up for The Body Shop Birthday Free Gift:
Sign up to Love Your Body Club for Free
Make sure your loyalty card is linked to your online account by checking the following:

Click "My Accounts" and "Profile"
Check the box "Yes I want to join"
How to Claim The Body Shop Birthday Free Gift: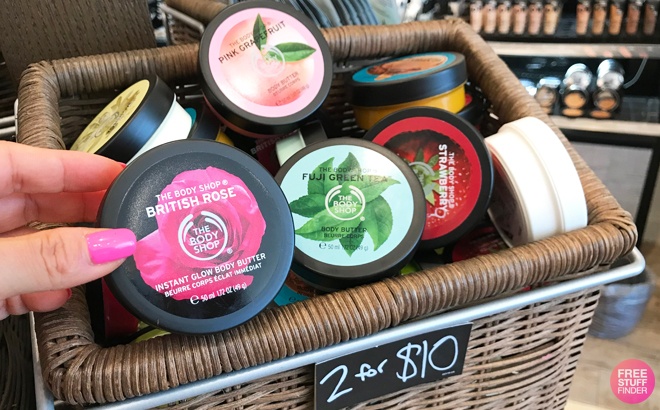 The Free $10 Birthday Reward will show up under "Vouchers" online. You can login to check if the $10 is there. You may not receive an email about it.
You don't need to print or show anything. Once you know your $10 Birthday Reward is in your account by checking that it's listed under "Vouchers", go into any Body Shop store. Simply give the cashier your phone number at checkout and they can apply the Freebie to your transaction.

As of 2021, to be eligible for the reward you should have purchased at least one item from your account before your birthday month.

If you did not receive a Birthday Freebie Voucher during your birthday month, chat with customer service to get it fixed.
The Birthday Voucher Reward is supposed to expire after 30 days. However, my replacement reward had a 3-month expiration.
4. Free Makeup from BareMinerals
BareMinerals offers a Free Full-Size Makeup item for reward members of FAB (Friends and Benefits). The actual makeup item can change from year to year. Currently, the Free Birthday Gift item is a Free Full-Size Loose Mineral Eyeshadow that retails for $15!
How to Sign up for BareMinerals Birthday Freebie:
Sign up to BareMinerals FAB here
They require that you sign up the month before your birthday in order to receive your birthday email on the first of the month. Otherwise, your first Free reward goes out next year.
How to Claim BareMinerals Birthday Freebie:
You need the actual Birthday email from BareMinerals to claim the Freebie.
Birthday emails containing the Free product coupon is sent out on the 1st of the month
If you signed up after the 1st, there is currently no way for them to resend the email, even if you contact customer service. (It used to be you can just show your license in-stores, but they have since changed this policy)
FREE Food – Breakfast!
---
5. Free Breakfast from Denny's
Score a FREE Grand Slam Breakfast at Denny's on your actual Birthday! One of my favorites from the list. So easy to do. You don't need to bring a coupon or signup for anything. Just bring your ID. Show your ID when you go to the front to pay. They will adjust your bill such that your Breakfast is Free. Let the server know, so they can show you where on the menu to look.
6. Free Food or Drink from Starbucks
Starbucks Rewards Members get a Free Birthday Food Item or Drink item on your actual Birthday! Free to signup. Download the Starbucks app and sign into your account.
The coupon will automatically be loaded onto your account on your birthday. Simply select to redeem your birthday reward during checkout. You can order ahead from the app or in-stores.
I got a reminder email a day before my birthday letting me know to keep an eye out for it.
Since you can redeem on any food item or drink item of ANY size, the best value is on the pre-packaged food items like my favorite Chicken and Quinoa Protein Bowl, which sells for $8.45!
You must join Starbucks Rewards at least 7 days prior to your birthday.
7. Free Bruegger's Bagels
Get a Birthday Coupon for a Free Bagel with Cream Cheese from Bruegger's Bagels by signing up to their Inner Circle Rewards.
I received an email the day before my birthday, with a barcode in my email. You can also get this barcode in their app under your account. The coupon had two weeks expiration date on it.  We got the Sun Dried Tomatoes Bagels Toasted. SO Good!
To redeem: print email or show barcode from your phone.
8. Free iHop Pancakes
Score a coupon for a FREE Full Stack of ANY Pancakes on the menu from iHop for MyHop reward members. I had received this birthday email 5 days before my birthday and it had a 14 day expiration date.
Additionally, you get a Free Stack of Pancakes for signing up, and during your MyHop Signup Anniversary.
Note that during signup they ask you for your preferred location. The Birthday Freebie email will state this preferred location on the coupon, where it will be valid.
To redeem: print out the coupon and give it to your server.
FREE Birthday Shopping!
---
9. Free $5 to $15 from DSW (Designer Shoe Warehouse)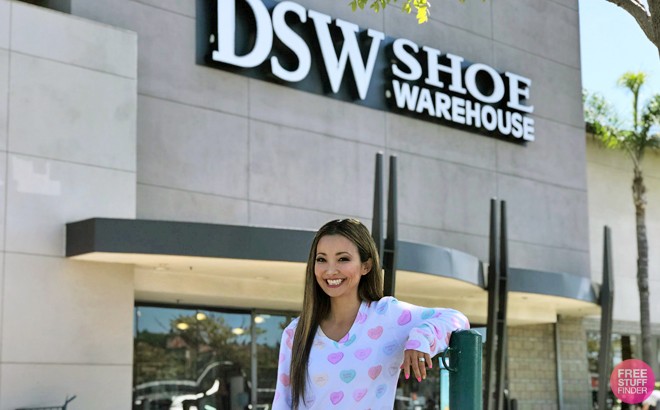 You get a Free $5 Rewards on your Birthday Month from Designer Shoe Warehouse (DSW) for MyPerk Members. Free to Sign Up online! Members also get Free Shipping for ANY online order. Sweet! That means you can use your Free rewards online easily with Free Shipping.
Plus, if you are new, you get FREE $10 just for Signing up. I received an email and text alert about the Free $10 roughly 5 days after signing up to MyPerk.
So I had a total of $15 to spend. Note that just like at the Body Shop, there are no tax on the portion of the transaction that the reward covers. So you can buy an item for exactly $15 or $10 or $5 (depending on what reward you have), and leave the store without paying anything.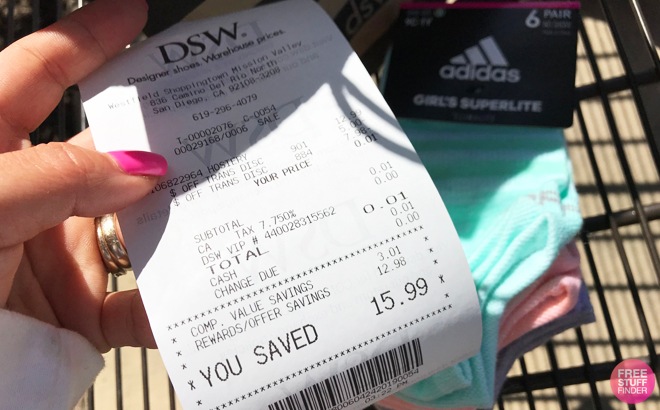 To redeem: Tell them your phone number at checkout to pull up your account. Your rewards should be loaded into your account automatically. My $10 welcome reward wasn't in my account for some reason. I got around this by printing the promotional page linked to the email and text alert about the Free $10. It had a promo code on it that the cashier was able to enter in manually. The $5 Birthday Reward pulled up with my account with no problems.
10. Free $5 from Famous Footwear
Score a FREE $5 Birthday Reward Cash from Famous Footwear for Famously You Rewards Members (Free to sign up). Members also get Free Shipping on all orders online.
Birthday emails are sent out the month BEFORE your birthday month. So you would technically sign up 2 months before your birthday month to receive this email.
No Tie Shoe Laces
ONLY $2.99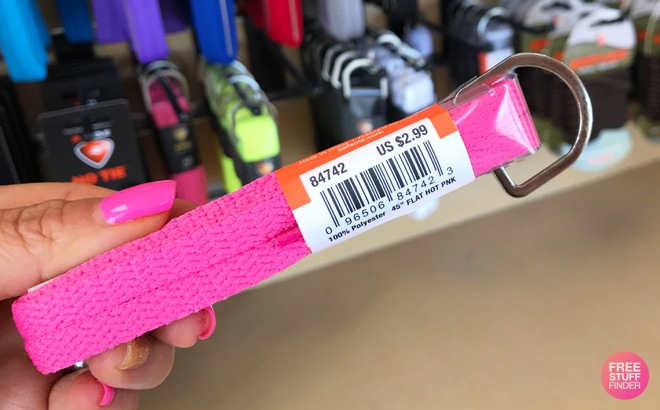 Hot Pink Shoe Laces
ONLY $2.99
Since I had signed up during my birthday month, Customer Service via chat was able to issue me a Free $5 Gift Card instead, sent to my email. Sweet!
11. Free $10 from Ikea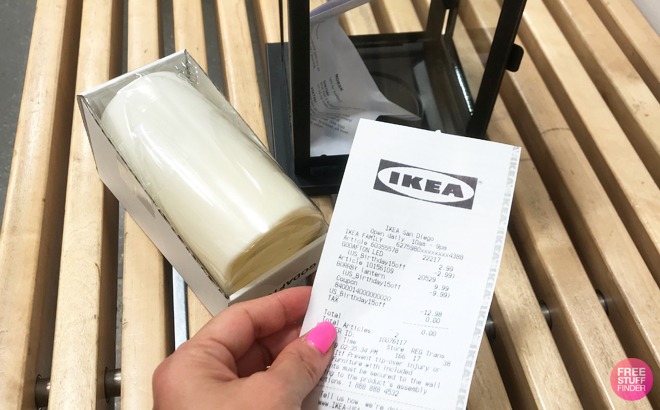 Get Free $10 to Spend on Anything from Ikea. They have lots of options that are $10 or under like lanterns, storage boxes, vases, candles, kitchen items, and more. Also, you will get a FREE frozen yogurt! Scan your coupon (from email) and your Ikea Family card to get it.
Lantern for Tealight
ONLY $3.99
White Vase
ONLY $9.99
Artificial Flowers
ONLY $2.99
12. Free Gift from Bath & Body Works
Free annual gift from Bath & Body Works when you sign up for myBath&BodyWorks Rewards.
13. Free Gift from Yankee Candle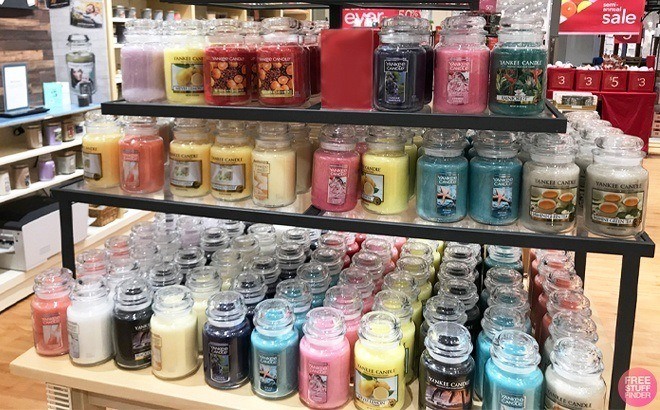 Free gift from Yankee Candle if you sign-up for Fragrance Family.
FREE Food – Lunch!
---
14. Free Meal + Free Cake at Ikea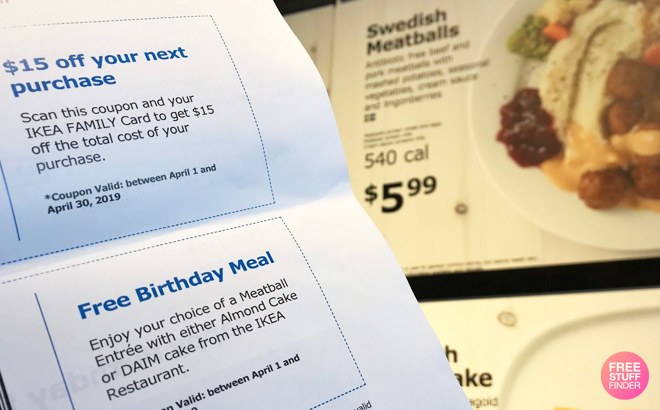 Join Ikea Family Here to get a Free birthday meal that includes a meatball entree and a piece of cake ($8 value).
15. Free Sub & Drink at Jersey Mike's
Sign up to Jersey Mike's online here.
16. Free Charburger at the Habit Burger
Sign up to CharClub Membership for free.
FREE Snacks!
---
17. Free Smoothie or Juice from Jamba Juice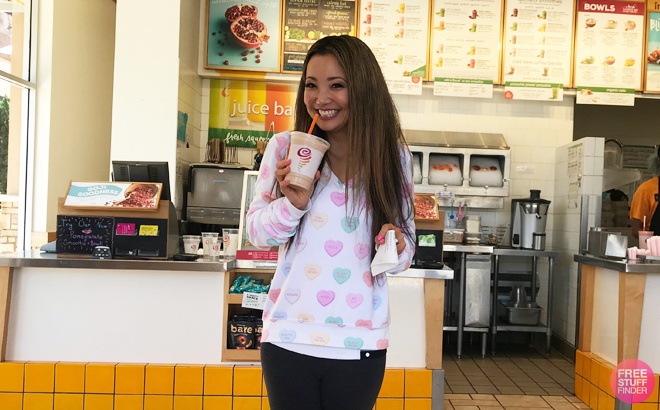 Sign up to Jamba Insider Rewards for Free.
18. Free Pastry from Panera Bread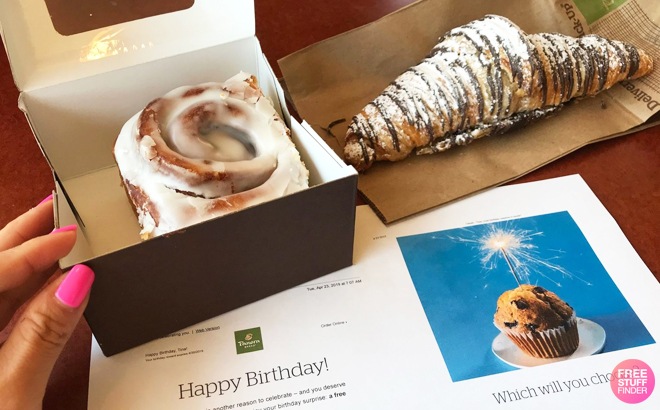 Sign up to MyPanera.
19. Free Pastry from Corner Bakery Cafe
Sign up for Corner Bakery Eclub.
20. Free Treat from Noodles & Company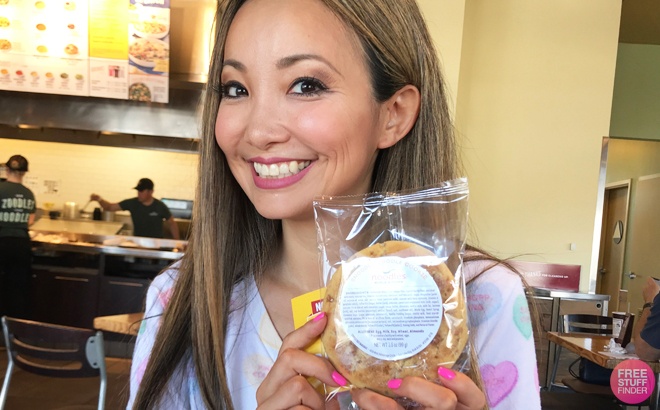 Free Birthday Rice Crispy Treat or Cookie for Noodles Rewards from Noodles & Company. Free to signup online.
21. Free Pretzel from Auntie Anne's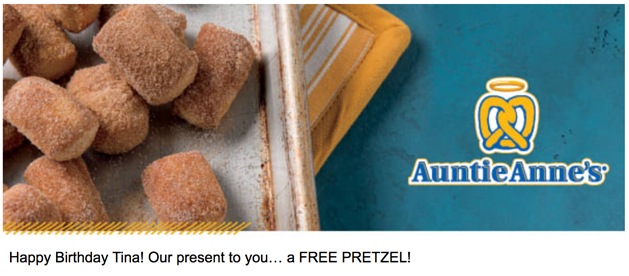 Free Pretzel from Auntie Anne's Pretzel Perks App. You can sign up online or from the app.
Received an email a week before birthday. And it expired two weeks later.
22. Free Root Beer Float from A&W All American Food

Free root beer float from A&W All American Food when you sign up for A&W Mug Club.
FREE Food – Dinner!
---
There were a lot more Free Dinner offers I wanted to add to this section. However, they all required purchase of another Entree or other purchase requirements. So I left those out of this final list of True Freebies.
23. Free Steak Dinner at Black Angus Steakhouse
Free Steak Dinner for Members of Prime Club for your first Birthday. Join Prime Club for Free online.
FREE Food – Dessert!
---
24. Free Milk Shake at Sonic
Free Birthday Reward for Small Milk Shake for MySonic Members who download and sign up to Sonic App. 
Download the Sonic App from the app store. Create an account and set your birthday.
25. Free Ice Cream at Baskin Robbins
Free Ice Cream from Baskin Robbins Birthday Club. You have the option when creating an account online to join the Birthday Club. You also have the option of signing up your whole family when you create an account by adding in their birthdays.
26. Free Cupcake from Barnes & Noble (For Kids)
Barnes & Noble Kids Club members get Free Cupcake from the Cafe (which is Starbucks attached to Barnes & Nobles). Free to signup our kids to Kids Club online or in stores.
27. Free Bundt Cake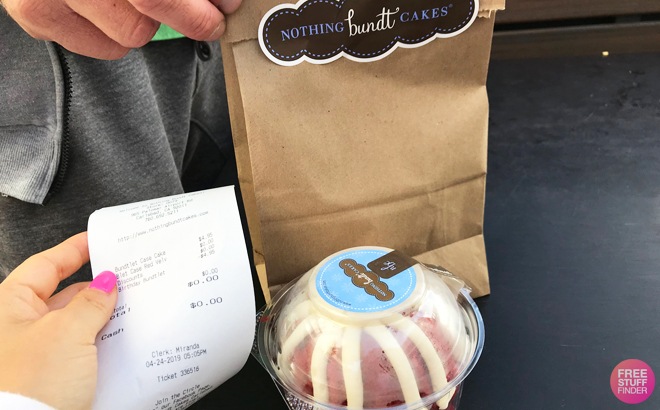 Free Bundt Cake when you Join E-Club for Nothing Bundt Cakes!
FREE Entertainment:
---
28. Free Movie from Redbox
FREE 1 Night DVD Rental for your Birthday for Redbox Perks members. Signup for Free online. I got an email about birthday free rental the day before my birthday. Expiration 60 days.
You get another Free night DVD rental for Signing up. Welcome offer shows up as 1500 points within 48 hours of creating account.
To redeem: Enter the promo code in my email to get it for Free! Even tho it's free, I still had to enter a payment method just in case of late returns and damages.
29. Free 55 Points from Swagbucks
If you are new to Swagbucks, you get a FREE $5 for Signing up here.  Members will receive an email for Free 55 SB Points. I got the email on my actual Birthday date, and I had 3 weeks to claim it to my account.
30. Free Small Popcorn from Regal Cinema
Regal Cinema Crown Club members will receive a Free Small Popcorn coupon around their birthday.  If you go to Regal in your area, it's a good idea to join the club to earn points for going to the movies and making purchases at the concession at the theatre. You can sign up to Regal Crown Club here.
31. Free Facials from Aveda
Free Services for hair and skin, 15-45 min services. Go here to book an appointment and see which services are offered at locations hear you.
---
There you have it! The 28 Freebies You can score on or around your birthday.
Have you gotten Freebies on your birthday from retailers or restaurants before? Let me know in the comments below your experiences and other retailers I didn't cover in this video.
Make sure to Subscribe to YouTube for more videos like this. You can also find me on Instagram, SnapChat and Facebook.