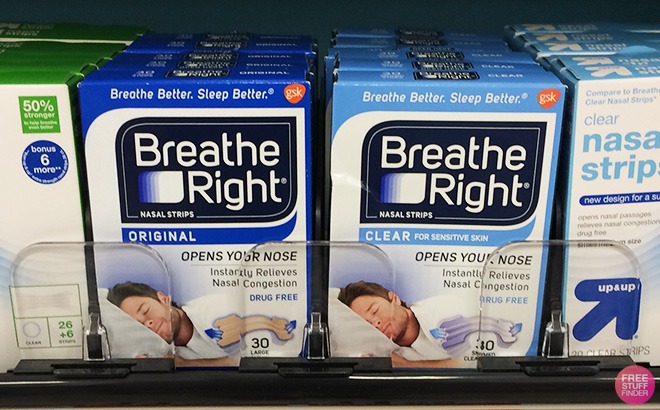 Still available!
Don't miss out on scoring a free Extra Strength Tan Breathe Right Strips Sample. All you have to do is sign up here and it will be delivered right to your doorstep! Breathe Right instantly opens your nose to relieve congestion, so you breathe better, sleep better, and feel better. There is a limit of one per household and it will take 1-2 weeks to be delivered to you. Get your free Breathe Right sample here!
Note: The image above is for illustrative purposes only. The trial pack may come in a different size.
Love Free Samples by mail? Click here to see all current Free Sample offers. And if you want some tips on how to score Free Samples, watch my video here.