If you used Facebook in the United States between May 24, 2007, and December 22, 2022, you may be eligible to receive a cash payment.
Regarding user profiles and consumer privacy, a class action lawsuit was brought against Facebook, Inc., now known as Meta Platforms, Inc. See more details here!
Thank you for the tip, chef_lung@yahoo.com from our App community!
What is The Facebook Settlement About?
Numerous lawsuits were brought on behalf of Facebook users who alleged that Facebook shared or made accessible their data to third parties. Also users' friends without permission of the users whose data was shared. And did not sufficiently monitor and enforce third-party access or use of that data. 
Your Legal Rights And Options in This Settlement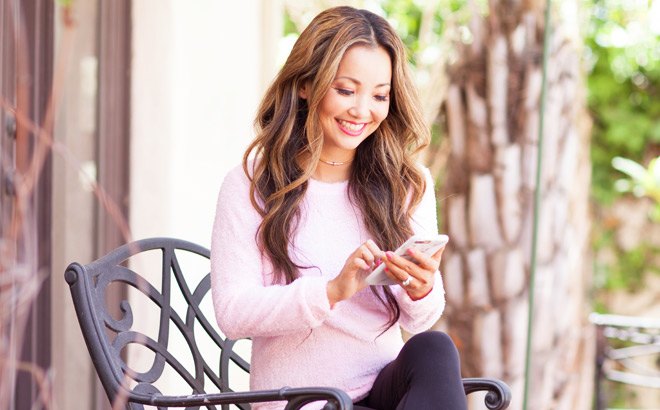 Submit a Claim: You must submit a completed Claim Form in order to receive cash from this settlement. The deadline is August 25, 2023. Send your Claim Form in person, by mail, or online. Another option is to get a printed copy by calling the Settlement Administrator. Download the Claim Form here! If accepted, the legal claims or factual allegations settled by this settlement preclude you from bringing a lawsuit against the defendant.
Please read more details here if you have additional questions
Facebook Location $37.5M Class Action Settlement
You might be eligible for financial compensation as part of a Class Action Settlement if you were a Facebook user who lived in the United States and disabled the Location Services setting for the Facebook app at any time between January 30, 2015, and April 18, 2018 (inclusive).
A settlement has been reached between plaintiffs in a class action case brought in the United States District Court for the Northern District of California and Meta Platforms, Inc., formerly known as Facebook, Inc. ("Meta" or "Defendant"). If you deactivated the Location Services setting for the Facebook application on your iOS or Android device at any point between January 30, 2015, and April 18, 2018 (inclusive), you are regarded as a member of the Settlement Class as a Facebook user residing in the United States.
To qualify for a potential cash payment from this Settlement, you must complete and submit a Claim Form in a timely and accurate manner, which must be approved by the Settlement Administrator. The deadline for submitting the Claim Form is August 11, 2023, at 11:59 PM PST. If you prefer, you can also contact the Settlement Administrator to request a paper copy of the Claim Form.
It's important to note that if your claim is approved by the Settlement Administrator, you will relinquish your right to sue the Defendant in a separate lawsuit pertaining to the legal claims resolved by this Settlement. Submit a Claim Form here!
Facebook Location Tracking Settlement
In this same timeframe, Meta has successfully addressed a different lawsuit involving the tracking of Facebook users' locations. The lawsuit contended that Facebook engaged in improper tracking of users' locations, even when they had deliberately deactivated location services within the Facebook app.
Facebook has reached an agreement to pay a total of $37.5 million as part of this settlement. The purpose of this settlement is to provide compensation to Facebook users in the United States who disabled location services on their iOS or Android smartphones between January 30th, 2015, and April 18th, 2018. Similar to the resolution of the data breach case, individuals do not need to provide evidence to be eligible for compensation in the location-tracking settlement.
More options: 
You have the choice to reject the Settlement, in which case no money will be given to you. You can still file or take part in a different lawsuit against the Defendant on the legal issues covered by this Settlement if you choose to opt out of it. You can choose this option and pay for your own legal representation. The cutoff date for withdrawing is August 11, 2023.
If you decide not to opt out, you may give the Court a written statement outlining your concerns with the Settlement. Additionally, you have the option to ask for permission to voice your concern at the final approval hearing. Additionally, you may still submit a claim for payment even if you oppose it. On October 5, 2023, objections must be submitted.
However, if you do nothing and do not choose to withdraw from the Settlement, you will automatically be a part of it. You shall forfeit your right to sue, continue to litigate, or take part in another litigation against the Defendant relating to the legal claims settled by this Settlement and you will not be entitled to any compensation from this Settlement if you do nothing.
By the Way: Download my app (iPhone or Android) for the easiest way to browse and find the latest deals, including deal tips and hauls submitted from our community. Click on "Community" to check it out. 😍

Win a Free $50 Gift Card Every Week! If you have scored or spotted any great deals, make sure to post it in the Community Section to be entered to win a Free $50 Gift Card each week! You can also engage with any post to enter (Comment on other people's posts)!

What to Submit to the Community Section:

❤️ Your Shopping Haul – Deals you've done
❤️ Stuff You've Received – Deals you've received
❤️ Deal Tips – See a sale while you're out?
❤️ Clearance Tips – See a good clearance in stores?
❤️ Other Hot Deals or Freebies – Deals not posted before, if you happen to find something new, post it in the app. If I end up posting it on the blog, I'll credit you for it.
Check out more Online Deals Here.