For a limited time, at Michaels, they have picture frames on a buy one get two free sale! No promo code is needed, just add three qualifying items to your cart and the discount will be automatically applied at checkout. Prices start at $9.99, so you can get three frames for as low as $9.99 – that's just $3.33 each! Check out some deals below or browse the entire selection here.
Shipping is free on orders over $39 or opt for free pickup where available.
Thanks for the tip, Chloe from our App Community! 
Buy 1 Get 2 FREE Belmont Frames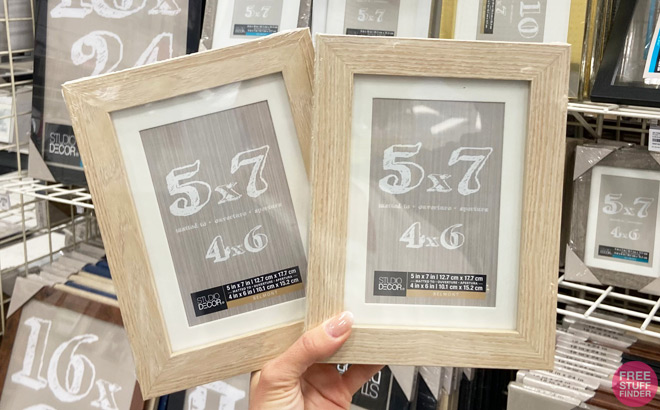 Buy 3 Belmont Frames 5×7 Size @$9.99/ea = $29.97
Buy 1 Get 2 FREE Sale (applied automatically in cart)
ONLY $3.33 each (Reg $10) or $9.99 for all three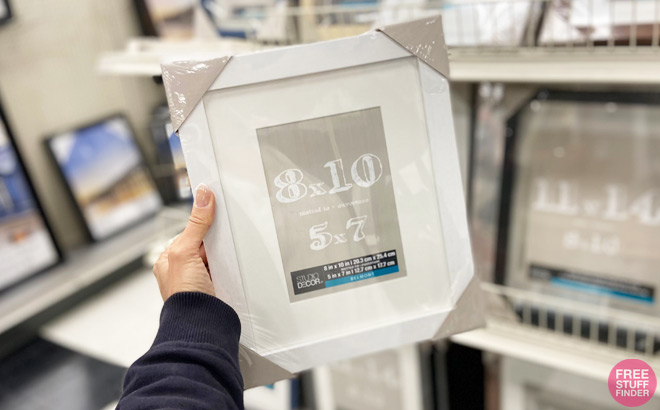 Buy 3 Belmont Frames 8×10 Size @$16.99/ea = $50.97
Buy 1 Get 2 FREE Sale (applied automatically in cart)
ONLY $5.66 each (Reg $17) or $16.99 for all three
Buy 3 Belmont Frames 11×14 Size @$19.99/ea = $59.97
Buy 1 Get 2 FREE Sale (applied automatically in cart)
ONLY $6.66 each (Reg $20) or $19.99 for all three
Buy 3 Belmont Frames 11×14 Size @$19.99/ea = $59.97
(Black)
Buy 1 Get 2 FREE Sale (applied automatically in cart)
ONLY $6.66 each (Reg $20) or $19.99 for all three