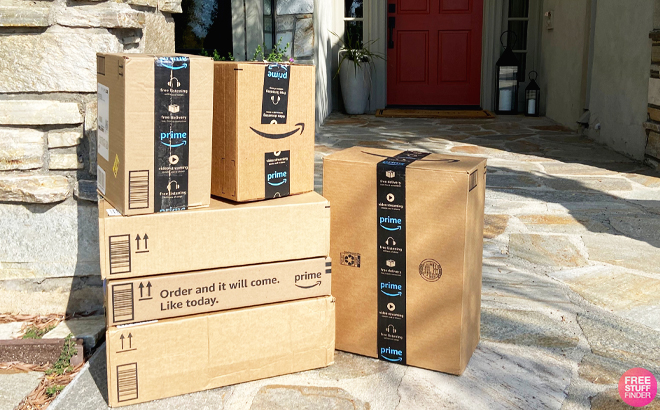 Amazon Black Friday 2023 sale is happening now, from November 17th to November 24th! They will also have their Cyber Monday from November 25th to November 27th. In summary, this year's Amazon Black Friday sale will give you more days to shop than last year, as stated in their press release from November 5th!
Shop all Amazon Deals here!
Not yet on Prime? Now's the PERFECT time to start your Free 30-day trial, because students can now sign up for Free 6 months of Prime. Also, if you decide to keep it, you'll get 50% off your membership!
Amazon Black Friday Sales
Whether you're looking for electronics, home goods, clothing, or beauty products, the Amazon Black Friday Sale will give you a chance to save big! For instance, you can get your early holiday shopping done at Amazon, thanks to our list of the best deals we've spotted available right now!
Best Amazon Black Friday Deals
Amazon Black Friday Apple Deals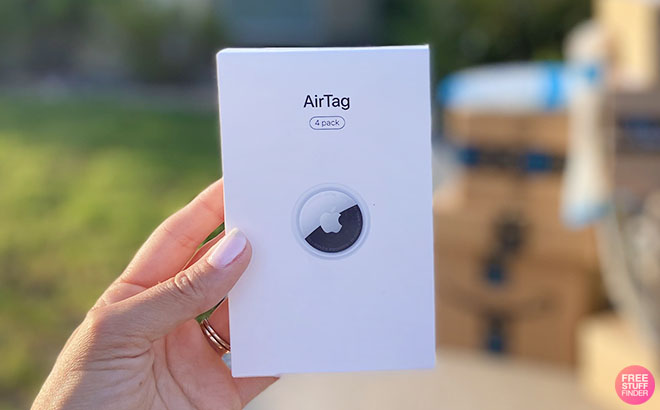 Amazon Black Friday Echo Deals
Amazon Black Friday Fire Tablet Deals
Amazon Fire HD 8 tablet
JUST $59.99 (Reg $100) + FREE Shipping
*same price at Kohl's
See more Fire Tablet deals here!
Amazon Black Friday Fire TV Deals
Amazon Black Friday Fire TV Stick Deals
See more Fire TV Stick deals here!
Amazon Black Friday Ring Deals
Amazon Black Friday Blink Deals
Amazon Black Friday Toy Deals
See more Toy deals from Amazon here!
Amazon Black Friday Keurig Deals
Amazon Black Friday Home Deals
Amazon Black Friday Deals on Speakers & Headphones
See more deals on headphones & speakers here!
Amazon Black Friday Beauty & Personal Care Deals
See more beauty & personal care deals here!
Check out these Black Friday Deals too!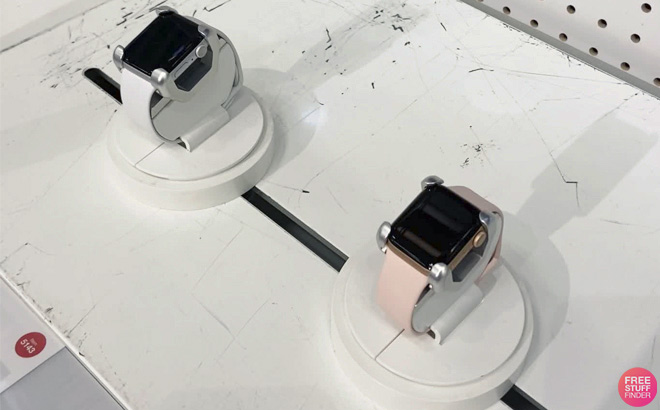 Best Amazon Black Friday Sales Listed

Best Amazon Cyber Monday Sales (from Nov 25th)

Up to 46% off select Instant Pot kitchen appliances
Up to 45% off HeyDude including Amazon exclusive styles
Up to 37% off select Vitamix blenders & select KitchenAid mixers and kitchen appliances
Up to 35% off select Amazon devices

including Echo Studio, Amazon Fire TV 55″ Omni QLED Series 4K UHD smart TV, and the all-new Fire HD 10 tablet

Lowest price ever on Kindle Scribe Essentials Bundles
Up to 30% off select Nespresso coffee machines
Up to 30% off select Fisher-Price toys
Up to 30% off select Amazon exclusive La Roche-Posay skincare bundles, Anastasia Beverly Hills products, Living Proof products, Burt's Bees skincare & gifts, and OPI nail treatments & colors
Chase Ultimate Rewards with Prime
From November 23rd to November 27th, eligible Prime members can get 50% off when paying with Chase Ultimate Rewards. As a result, you can save up to $20 that can be spent over one or multiple transactions! Go here to check eligibility and activate the offer.

FREE 1-Year GrubHub Membership with Prime
Right now, Amazon Prime Members can snag such an awesome offer on the Grubhub Membership! You can score 1-year for free ($120 value) if you sign in or sign up with a Prime account and activate Grubhub+.
Just follow these steps
Sign in or sign up for Amazon Prime Membership
 Click on "Activate free Grubhub+" or click here
 Sign in or create a Grubhub account
 Agree to the terms and conditions to connect your Prime and Grubhub accounts
 Agree to share your Prime membership status with Grubhub
 Enjoy!
In addition to this, from November 23rd to November 27th, Prime Members can also get $10 off a Grubhub order over $25 by using promo code GiveMe10! As a member, you must be signed up for the free one-year Grubhub+ membership trial!
FREE Amazon Credits and Discounts
One of the greatest Amazon Prime Benefits is getting Free Credits in many different ways. It can be through no-rush shipping or activating an offer on a credit card you have already connected with your account. Check out a list of some of the benefits below.
$10 Off $10 Amazon Purchase with Discover Card
$10 Off $75+ Amazon Purchase with Discover Card
15% Off with American Express Points
$10 Off at Amazon when You Make Discover Your Default Card
Earn $10 in Amazon Credits Every Month by joining the Amazon Shopper Panel
Amazon Brands Program with Prime
From Thanksgiving through Cyber Monday, Amazon Prime Members can save 25% when they spend $50 on select everyday essentials from Amazon brands' Stock Up & Save program! What's more, if you want to shop super early, you can check the promo they currently have!
Get $100 Gift Card with CC Opened
For a limited time, Amazon Prime Members can get a $100 Amazon gift card when they qualify for the Amazon Prime Rewards Visa Signature Card. Upon approval, you'll also get to earn 5% back on every purchase of up to $2,500 for the first three months after the account opening ($125 value). You can save a lot of money over time if you shop a lot on Amazon or Whole Foods Market, and this will certainly come in handy during the Amazon Black Friday sale.
Save More with Amazon Prime Credit Card
Take full advantage of Amazon Black Friday deals and earn 5% on your purchases as a Prime Member! You can do this by applying for Amazon Prime Credit Card. Simply go to their online site and apply for either Amazon Prime Rewards Visa Card or Amazon Prime Store Card. With both, there's no annual fee!
Firstly, you'll earn 5% cash back on your

 

Amazon.com

 

purchases every day
Secondly, you can use your Prime Rewards Visa Card anywhere Visa is accepted and you'll earn Rewards everywhere
Finally,

 

Amazon Prime Members

 

can use their Prime Credit Cards to get extra rewards in addition to their everyday 5% cashback. What's more, they can even earn up to 25% cash back on select items! Check out their

 

available offers here!
---
Black Friday 2023 Ads & Deals – Don't Miss: