Valentine's Day is coming up soon! ❤  I love you, and to celebrate the day of love, I am giving away this NEW Starbucks tumbler, mini waffle maker, plush throw, Ferrero Rocher box, and $25 Target Gift Card to TWO of you on IG! 🙌 I can't wait to see who wins!
Giveaway Details:
To help you feel the spirit of love I am Giving Away $25 Target Gift Cards to 2 People, along with all these goodies! I'm so Excited!!!
How to Enter:
BONUS Points:
For Bonus Points #1: Share this IG post on your stories and tag us
For Bonus Points #2: Follow me on Telegram here
For Bonus Points #3: Follow some of our other accounts on IG:
📌 Giveaway ends Thursday, January 27th at 11:59pm PST. I will announce winner on Friday, January 28th in IG Stories!
Giveaway #2: IG Story Giveaway
Quick reminder that we run a new Giveaway every week on IG Stories. New Giveaway starts on Tuesday of each week and winner announced on IG Stories. Just engage with any post on my main Instagram to enter.
Reminder to check my IG stories regularly for various prizes each week. The giveaway started today is a FREE Apple AirPods. Winner announced on Monday (1/31).
What would you love to win? Let me know in the comments below. I need ideas. If there are other fun prizes you would like to win, let me know.
To Enter:
Follow my main Instagram account at

 

@FreeStuffFinder

 

LIKE & Comment on any IG Posts between Tuesday and Monday
Winner Announced every Tuesday on IG Stories
Keep an eye out in my IG Stories for new Giveaways 🕺
Giveaway #3: Community $50 Gift Card Giveaway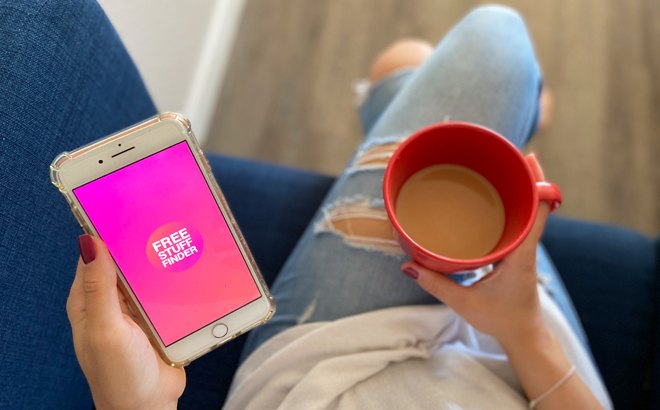 Did you know? You can enter to win a Free $50 in Gift Cards every week from the FSF App? Simply go to the Community tab in the app, and post pictures of your haul or pictures of deals you've found, or engage with others in the community.
I love seeing what deals you guys did! Please snap a pic and post it in the Community section!
This is a weekly Giveaway that ends on Sunday of each week. Winners announced on Monday. The Current Round of Giveaways ends on Sunday, January 30th!