With Thanksgiving here and Black Friday just around the corner, some retailers announced they will be closed today, Thanksgiving Day 2023, allowing their employees and customers to enjoy time with their families. You'll still be able to shop online, should you get the chance between meals.
I'm sure many of you are going to be done with Christmas shopping even before Black Friday! 💪 You can enjoy your Thanksgiving dinner and shop from the comfort of your own home.
At this point, you might ask if Kohl's is open for Thanksgiving 2023, or if will you be able to buy some last-minute dinner ingredients at your local Walmart. We cannot be 100% sure, but following what was true last year, we have compiled a list of stores that are expected to be closed on Thanksgiving Day 2023.
We will update this as we find out more details on which stores are closed on Thanksgiving 2023.
Best Best Black Friday Deals
Stores Closed for Thanksgiving 2023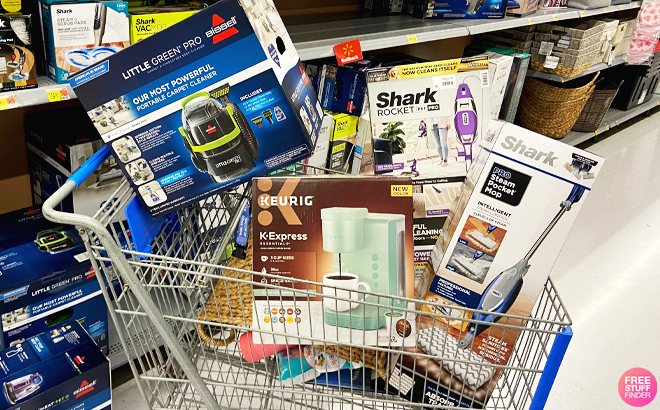 Academy Sports
Ace Hardware
Aeropostale
Aldi
Anthropologie
American Eagle
Ashley Furniture
Banana Republic
Barnes & Noble
Bath & Body Works
Bass Pro Shops
Bealls
Bed Bath & Beyond
Belk
Best Buy
BJ's Wholesale Club
Bloomingdale
Boscov's
Buffalo Wild Wings
Burlington
Chipotle
Costco
Crate & Barrel
Dick's Sporting Goods
Dillard's
Dollar Tree
DSW
Five Below
Food Lion
Foot Locker
Fred Meyer
GameStop
Harbor Freight
Hobby Lobby
Home Depot
HomeGoods
Hy-Vee
H&M
Ikea
JCPenney
JoAnn
Kohl's
Lowe's
Loft
Macy's
Marshalls
McDonald's
Menards
Michaels
Nordstrom
Nordstrom Rack
Old Navy
Office Depot/OfficeMax
Petsmart
Petco
Publix
REI 
Ross
Rural King
Sephora
Sears
Sam's Club
Staples
Target
Tillys
The Container Store
The North Face
T-Mobile
TJ Maxx
Tractor Supply
Trader Joe's
Ulta Beauty
Under Armour
Victoria's Secret
Walmart
Walgreens
Whole Foods
World Market
We'll be covering Black Friday fully here on the blog. Do the following to make sure you don't miss the latest Black Friday coverage: