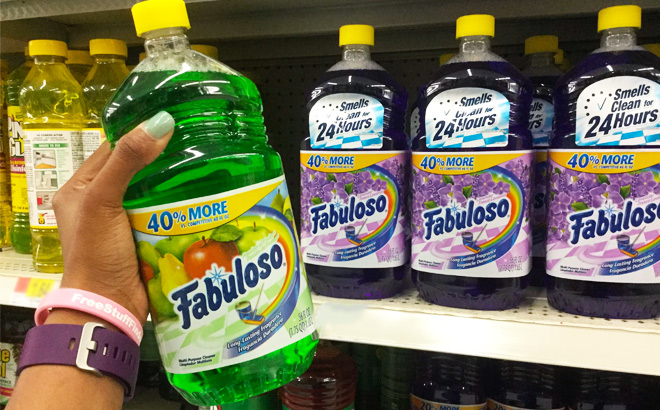 Products must occasionally be recalled from store shelves because of problems. It can be difficult to keep up with all the product and food recalls that take place, which is why I've put together this list to help you stay informed on the most recent recalls of consumer packaged goods, household goods, and food items. See the list below:
Fisher-Price Recall
Fisher-Price Rock 'n Play Sleepers Recall – 1/9/2023. In 2019, over 30 fatalities were reported to have occurred in the sleepers, urging the company to start its initial recall back then. Since the initial recall, approximately 70 additional fatalities have been reported. The deaths occurred due to infants rolling from their backs to their sides or stomachs while unrestrained or under other circumstances.
It's heavily advised that the owners of these products stop using them immediately. Customers who purchased the Rock 'n Play after October 12th, 2018 are eligible for a refund. While customers who purchased them before the mentioned date will receive a voucher.
Bissell Cordless Multi-Surface Wet Dry Vacuum Recall
Bissell Cordless Multi-Surface Wet Dry Vacuum Recall – (1/12/2023) Bissell recalled a number of their different cordless multi-surface wet/dry vacuum models because they pose a fire risk. This problem was brought on by an overheating circuit board inside the vacuum's battery pack.
If you have one of the affected models, remove the machine from the charging base and immediately stop using it. You will need to return the handle of your machine to BISSELL as soon as possible. To start the return process, please fill in this form. You will be entitled to receive a new replacement upgraded Cordless MultiSurface Wet Dry Vacuum.
LG Smart TV & Stand Recall
LG Smart TV & Stand Recall – (1/12/2023) The recalled televisions can become unstable when on the assembled stand, posing major tip-over and entrapment hazards. Which can cause harm or even death to children and others. In addition to replacement parts, LG will offer guidance on how to attach your TV correctly and install or repair the stand. You can also ask for a professional to come to your house for free maintenance and setup of the stand.
Fabuloso Multi-Purpose Cleaners Recall
Fabuloso Multi-Purpose Cleaners Recall – (2/8/2022) Fabuloso had officially recalled some of their Multi-Purpose cleaners, stating that the preservative was not added at the intended levels during manufacturing. For reimbursement, you can fill out the submission form here. For more information see our post here!
Banana Boat Sunscreen Recall
Banana Boat Sunscreen Recall – (2/1/2023) The FDA announced a Banana Boat sunscreen recall back in July; now it's considerably more extensive. To find out if your goods are covered by the expanded sunscreen recall, see this list.
A cancer-causing ingredient has been discovered in one of Banana Boat's products. On July 29, 2022, Edgewell, announced a voluntary recall after discovering trace quantities of the carcinogen Benzene in its aerosol Banana Boat Hair & Scalp SPF 30 brand.
EzriCare Artificial Tears Recall
EzriCare Artificial Tears Recall – (2/2/2023) An outbreak of antibiotic-resistant eye infections has been linked to a number of artificial tear products. There are currently no guarantees regarding your ability to return EzriCare products to the store where you purchased them.
Purina Pro Plan Dog Food Recall
Purina Pro Plan Dog Food Recall – (2/8/2023) Nestle Purina PetCare Company is recalling specific lots of the Purina Pro Plan Veterinary Diets EL Elemental dry dog food. Because there have been two separate confirmed incidences of dogs exhibiting symptoms of vitamin D poisoning after eating that product.
Due to the possibility for kidney malfunction, vitamin D poisoning in dogs can result in symptoms such as vomiting, lack of appetite, increased thirst, increased urination, and excessive drooling. The contaminated dry dog food was sold in the US on a prescription-only basis. No further Purina pet care items are impacted.
Nissan Recall
 

(Air Bags)
Nissan Recall (Air Bags) – (2/9/2023) A defective component of the airbag system, specifically the emblem on the driver's side that covers the airbag, has caused injuries to several people. The flawed part increases the risk of damage by causing the airbag emblem and retainer components to separate and become projectiles upon deployment.
If your vehicle is affected, you will take one of the recalled vehicles to a Nissan dealer for free repairs. Nissan is actively working on a fix and intends to inform impacted owners about the intentions for a fix by April 10. To get it fixed for free, you should arrange a repair as soon as you have that information from Nissan. Anticipate a letter in the mail. Nissan will advise you of the recall and the repair procedure when they get in touch with you. Along with any other information you require to be aware of, the letter will also give the anticipated time frame for the repair.
Starbucks Drinks Recall
PepsiCo is currently recalling some of their distributed Starbucks Vanilla Frappuccino drinks due to the possibility that the drinks may contain glass. 
In actuality, around 25.200 bottles of the Starbucks Vanilla Frappuccino 13.7-Oz were involved in that recall. Each of these are part of 12-pack cases with a Best By dates of March 8, May 29, June 4 and 10, 2023. They are also marked with the UPC number 0 12000-81331 3 as per the enforcement report.
Cosori Air Fryer Recall!
Cosori, a maker of air fryers, has announced the recall of about 2 million devices because of a possible fire and burn hazard. A wiring problem led to the recall of 22 Cosori air fryer models. Due to a cable connection problem, Cosori had to recall some of its air fryers because they could melt, catch fire, or overheat. See more details here!
The 5.8-quart and 3.7-quart recalled air fryers are offered in black, gray, white, blue, or red. Each unit has the trademark "Cosori" printed on the front, and the model number is printed on the device's bottom label and in the user manual that comes with it. Please find your air fryer number and see more details in our post here!
YETI Soft Coolers & Gear Cases Recall!
YETI has issued a safety recall of their Soft Coolers and Gear Cases due to magnet ingestion hazards. The impacted products include YETI Hopper M20 Soft Backpack, YETI Hopper M30 Soft Cooler (1.0 and 2.0), and YETI SideKick Dry Gear Case. Once the recalled product is received and validated, you will be issued either a suggested replacement product or a gift card of the same or greater value. You can find more information on YETI Recall here! 
Trader Joe's Frozen Fruit Recall!
Some of Trader Joe's frozen fruit is being recalled due to a probable hepatitis infection. As unexpected as it may seem, that is what was declared on March 16, 2023. Keep reading to make sure you're not exposed to the potential health threat after checking to see if you have any bags of the Organic Tropical Fruit Mix. Read more here! The affected items are 32-Ounce/2-Pound plastic bags of frozen Trader Joe's Organic Tropical Fruit Mix (SKU# 51191), according to Trader Joe's recall notice. The "Best By" dates for the goods are 04/25/24, 05/12/24, 05/23/24, 05/30/24, and 06/07/24. They were only offered for sale in the United States. For more details, as well as what you should do if you have one of these products on your kitchen shelves, see here!