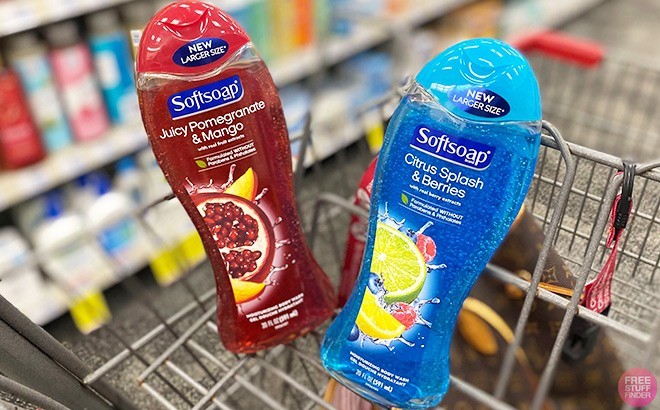 (Sale Starts 9/18 and ends 9/24) Listed below are the best deals at CVS for the week of 9/18 – 9/24. If you want to see the ad (Week 9/18), click here. Get those insert coupons clipped and coupons printed! Keep checking back because we'll update the post as more deals and coupons become available. All deals end on 9/24 unless otherwise noted.
NEW to Couponing at CVS?

Check out my How to Coupon at CVS beginner tutorial here. If you are new to Couponing and wondering what are all these funny lingo, check out my Coupon 101 Tutorial. It's got everything you need to get started. Hope it helps. 🙂

Don't forget about the CVS Beauty Club. For spending $30 once a month, you'll receive a free gift. This free gift will show up under your account in the extracare section to be sent to your card or it will print at the coupon machine. You don't have to spend $30 at once, your purchases will track on the bottom of your receipt. You must join the Beauty Club to get these extra rewards. Qualifying purchases include: Cosmetics, Hair Accessories, Fragrances, Hair Appliances, Hair Care, Hair Color, Healthy Skin Care and Skin Care.
Personal Care

Deal: Buy 3 Get $10 ExtraBucks (limit 1) – CoverGirl Cosmetics

Deal Idea:
► Buy 3 CoverGirl Easy Breezy Brow Fill + Define Pencils @$6.49/ea = $19.47
(price may vary by store)
Use three $3/1 CoverGirl Eye Product (SS 9/11, x9/24) = -$9
(or $2/1 CoverGirl Cosmetics Product CVS Manufacturer Digital coupon)
(or $2/1 CoverGirl Eye Product)
Pay: $10.47
Get Back: $10 ExtraBucks for buying 3 (limit 1)
Final Price: 16¢ each or 47¢ for all three

---
► Buy 2 Select L'Oreal Elvive Hair Care @$4.99/ea = $9.98
(price may vary by store)
Use $3/2  L'Oreal Paris Elvive Hair Care CVS Manufacturer Digital coupon (limit 1) = -$3
Pay: $6.98
Get Back: $4 ExtraBucks for buying 2 (limit 1)
Final Price: $1.49 each or $2.98 for both

---
Deal: Spend $20 Get $10 ExtraBucks (limit 2) – Select Colgate Optic White or Total or Specialty Oral Care

Scenario 1:
► Buy Select Colgate Optic White Pro Series Whitening Toothpaste (1 ct) = $14.99 
► Buy Select Colgate Optic White Mouthwash (1 ct) = $6.29
(price may vary by store)
Sub-Total: $21.28
Use $4/2 Colgate Optic White Toothpaste CVS Manufacturer Digital coupon (limit 1) = -$4
(or $3/1 Colgate Optic White Pro Sereis Toothpaste CVS Manufacturer Digital coupon)
(or $1/1 Colgate Optic White Pro Series Toothpaste)
(or $1/1 Colgate or Tom's of Maine Toothpaste)
(or $0.75/1 Colgate Optic White Mouthwash)
Pay: $17.28
Get Back: $10 ExtraBucks for spending $20 (limit 2)
Final Price: $3.64 each or $7.28 for both

Scenario 2:
► Buy 2 Select Colgate Optic White Pro Series Whitening Toothpaste (1 ct) @$14.99/ea = $29.98
(price may vary by store)
Use $4/2 Colgate Optic White Toothpaste CVS Manufacturer Digital coupon (limit 1) = -$4
(or $3/1 Colgate Optic White Pro Series Toothpaste CVS Manufacturer Digital coupon)
(or $1/1 Colgate Optic White Pro Series Toothpaste)
(or $1/1 Colgate or Tom's of Maine Toothpaste)
Pay: $25.98
Get Back: $10 ExtraBucks for spending $20 (limit 2)
Final Price: $7.99 each or $15.98 for both

---
Deal: Buy 2 Get $3 ExtraBucks, Buy One Get One 50% Off (limit 1) – Select Dove or Degree or Men+Care or Suave Men or AXE Personal Care Products

Scenario 1: 
(price may vary by store)
► Buy 2 Select Dove Dry Spray Antiperspirant or 0% Aluminum Deodorant Spray @$8.79/ea = $17.58
Buy One Get One 50% Off: -$4.39
Sub-Total: $13.19
Use two $2.50/1 Dove Dry Spray Antiperspirant Coupon (UL 9/11, x 9/24) – limit 2 = -$5
(or $1.50/1 Dove Antiperspirant Deodorant Stick or Dry Spray Product CVS Manufacturer Digital coupon)
Pay: $8.19
Get Back: $3 ExtraBucks for buying 2 (limit 1)
Final Price: $2.60 each or $5.19 for both

Scenario 2:
(expires 9/19)
► Buy 3 Select Dove Men + Care Shampoo Products @$6.99/ea = $20.97
Buy One Get One 50% Off = -$3.49
Pay: $17.48
Submit for: $1.25/1 Dove Men + Care Shampoo products with Fetch Rewards (x9/19, limit 5)
And submit for: $2 when spend $15 on Dove Men + Care Shampoo Products with Fetch Rewards (x9/19, limit 5)
Final Price: $4.74 each or $14.23 for all three

Scenario 3:
(price may vary by store)
► Buy Select AXE Body Wash (16 oz) = $7.29
► Buy Select AXE Body Spray (4 oz) = $5.99
Buy One Get One 50% Off: – $3
Sub-Total: $10.28
Use Buy One AXE Deodorant, Body Spray, or Body Wash Get ONE Body Spray Free (UL 9/11, x9/24) = -$3
Pay: $7.28
Get Back: $3 ExtraBucks for buying 2 (limit 1)
Final Price: $2.14 each or $4.28 for both

► Buy 2 Suave or Suave Men Body Wash (15 oz) @$2.49/ea = $4.98
Buy One Get One 50% Off Sale = – $1.25
Pay: $3.73
Get Back: $3 ExtraBucks for buying 2 (limit 1)
Final Price: 37¢ each or 73¢ for both
►Buy 2 Suave Deodorant (2.6 oz) @$3.29/ea = $6.58
Buy One Get One 50% Off Sale: -$1.65
Use two $0.50/1 Suave Antiperspirant or Deodorant Products – limit 2 (UL 9/11, x9/24) = -$1 
Pay: $3.93
Get Back: $3 ExtraBucks for buying 2 (limit 1)
Final Price: 47¢ each (Reg $3.29) or 93¢ for both
---
Deal: Buy 2 Get $8 ExtraBucks (limit 1) – Select Gillette or Venus Razors or Refills
Deal Idea:
► Buy Gillette Razor = $9.99
► Buy Gillette Venus Razor = $9.99
(price may vary by store)
Sub-Total: $19.98
Use $3/1 Gillette Razor or Refill Manufacturer Digital coupon (limit 1) =  -$3
And use $3/1 Venus Razor Manufacturer Digital coupon (limit 1) =  -$3
Pay: $13.98
Get Back: $8 ExtraBucks for buying 2 (limit 1)
Final Price: $2.99 each or $5.98 for both

---
Deal: Spend $30 Get Back $10 ExtraBucks, Buy One Get One 50% Off (limit 1) – Select Neutrogena, Aveeno or Lubriderm Personal Care

Deal Idea:
► Buy 2 Select Aveeno Body Lotion or Anti-Itch Product @$9.99/ea = $19.98
► Buy 2 Select Aveeno Body Wash (33 oz) @$11.99/ea = $23.98
Buy One Get One 40% Off Aveeno Body Lotion: -$5
Buy One Get One 40% Off Aveeno Body Wash: -$6
Sub-Total: $32.96
Use $2/1 Aveeno Body Lotion Product CVS Manufacturer Digital coupon (limit 1) = -$2
And use $2/1 Aveeno Body Lotion (limit 1) = -$2
And use $2/1 Aveeno Body Wash Product CVS Manufacturer Digital coupon (limit 1) = -$2
And use $2/1 Aveeno Body Wash (limit 1) = -$2
Pay: $24.96
Get Back: $10 ExtraBucks for spending $30 (limit 1)
Submit for (x4) $2/1 Aveeno Daily Moisture Product Ibotta Cash Back (limit 5)
Final price: $1.74 each or $6.96 for all four
---
Deal: Spend $10 Get $5 Extra Bucks – Select Colgate Total toothpaste, toothbrush, mouthwash or Optic White Stain fighter toothpaste 4.2 oz. (limit 2)
Deal Idea:
► Buy 2 Select Colgate Total Toothpaste @$5.59/ea = $11.18 
(or Colgate Enamel Health or Sensitive Toothpaste)
Use $4/2 Colgate Gum Renewal, Enamel Renewal, Total, Optic White, or Sensitive Toothpastes 2.1 oz+ CVS Manufacturer Digital coupon (limit 1) = -$4
Pay: $7.18
Get Back: $5 ExtraBucks for spending $10 (limit 2)
Final Price: $1.09 each or $2.18 for both

---
Deal: Buy 2 Get Back $2 ExtraBucks, Buy One Get One 50% Off (limit 1) – Any U by Kotex
Deal Idea: 
► Buy 2 Select U by Kotex Barely There Liners (50 ct) @$4.79/ea = $9.58
Buy One Get One 50% Off = -$2.39
Sub-Total: $7.19
Use $2/2 U by Kotex Products CVS Manufacturer Digital coupon (limit 1) = -$2
Pay: $5.19
Get Back: $2 ExtraBucks for buying 2 (limit 1)
Final Price: $1.59 each or $3.19 for both
---
► Buy 2 Head & Shoulders (10.6-13.5 oz) @ 2 for $12 (sale price)
Use $3/2 Head & Shoulders Shampoo, Conditioner, or Treatments CVS Manufacturer Digital coupon (limit 1) = -$3
Pay: $9
Get Back: $4 ExtraBucks for spending $12 (limit 1)
Final Price: $2.50 each or $5 for both

---
Deal: Buy 2 Get $5 ExtraBucks (limit 1) – Maybelline Cosmetics

Deal Idea:
► Buy 2 Maybelline Fit Me Blush ( 0.16 oz) @$5.99/ea = $11.98
(price may vary by store)
Pay: $11.98
Get Back: $5 ExtraBucks for buying 2 (limit 1)
Final Price: $3.49 each or $6.98 for both

---
► Buy Select Designer Fragrance = $19.99
Pay: $19.99
Get Back: $10 ExtraBucks for buying 1 (limit 1)
Final Price: $9.99
► Buy Select Olay Regenerist Moisturizer = $29.99
(or Whip or Ultra Rich or SPF Moisturizer)
Use $5/1 Olay Regenerist Moisturizer CVS Manufacturer Digital coupon (limit 1) = -$5
(or $5/1 Olay Regenerist Facial Moisturizers, Serum or Eyes Products Coupon P&G 8/28, x9/24)
Pay: $24.99
Get Back: $3 ExtraBucks for buying 1 (limit 1)
Final Price: $21.99

25% Off Marc Anthony Hair Care

25% Off Shea Moisture or Shea Moisture Kids Hair Care

40% Off Select Beauty Products
---
Deal: Buy 2 Get $10 ExtraBucks (limit 1) – Select Olay

Deal Idea: 
► Buy 2 Select Olay Regenerist Moisturizer @$27.99/ea = $55.98 (sale price)
Use $5/1 Olay Regenerist Moisturizer CVS Manufacturer Digital coupon (limit 1) = -$5
And use $5/1 Olay Regenerist Facial Moisturizers, Serum or Eyes Products Coupon (P&G 8/28, x9/24) = -$5
Pay: $45.98
Get Back: $10 ExtraBucks for buying 2 (limit 1)
Final Price: $17.99 each or $35.98 for both

---
Deal: Buy 2 Get $5 ExtraBucks (limit 1) – L'Oreal Cosmetics

Deal Idea:
► Buy 2 L'Oreal Paris Colour Riche Lip Color @$9.79/ea = $19.58
(online price)
Use $2/1 L'Oreal Paris Cosmetics Product CVS Manufacturer Digital coupon = -$2
And use $2/1 L'Oreal Paris Cosmetic Product = -$2
Pay: $15.58
Get Back: $5 ExtraBucks for buying 2 (limit 1)
Final Price: $5.29 each or $10.58 for both

---
► Buy 1 Select Always Discreet underwear 16-32 ct. or pads value packs 45-64 ct. @$21.49 (sale price)
Use $5/1 Always Discreet CVS Manufacturer Digital coupon (limit 1) = -$5
Final Price: $16.49

---
Deal: Buy 4 Get $6 ExtraBucks (limit 1) – Select Crest Toothpaste

Deal Idea:
(if included in sale)
► Buy 2 Select Crest Complete Toothpaste (4-5.4 oz) @$3.99/ea = $7.98
► Buy 2 Select Crest Pro-Health Toothpaste (3.5 oz) @$3.99/ea = $7.98
(price may vary by store)
Sub-Total: $15.96
Use two $1/1 Crest Toothpaste 2.7 oz or more (P&G 9/27, x10/8) = -$2
Submit for (x1) $.25/1 Crest Pro-Health Toothpaste Product Ibotta Cash Back (limit 1) =-.25
Pay: $13.71
Get Back: $6 ExtraBucks for buying 4 (limit 1)
Final Price: $1.92 each or $7.71 for all four
---
Deal: Buy 2 Get $3 ExtraBucks (limit 1) – Select Crest Pro-Health rinse, Complete twin pk. toothpaste or Scope 1 liter

Deal Idea:
► Buy 1 Select Crest Scope Mouthwash 1 liter @$6.59
► Buy 1 Select Crest Complete Whitening Toothpaste 2 pk @$6.69
Sub-Total: $13.28
Use $1/1 Crest or Scope Mouthwash 473ml (16 oz) or larger (P&G 9/27, x10/8) = -$1
Use $2/1 Crest Multi-pack Toothpaste CVS Manufacturer Digital coupon (limit 1) = -$2
Pay: $10.28
Get Back: $3 ExtraBucks for buying 2
Final Price: $3.64 each or $7.28 for both

---
Deal: Buy One Get $10 ExtraBucks (limit 2) – Select Crest 3D White Whitestrips 

Deal Idea:
► Buy 1 Select Crest 3D Whitestips Glamorous White Teeth Whitening Kit @$43.29
Use $10/1 Crest 3D Whitestrips CVS Manufacturer Digital coupon (limit 1) = -$10
Pay: $33.29
Get Back: $10 ExtraBucks for buying 1 (limit 2)
Final Price: $23.29
---
30% Off Hers Hair Care or Roman Hair Regrowth Treatment

► Buy 3 Pantene Shampoo or Conditioner @ 3 for $15 (sale price)
Pay: $15
Get Back: $5 ExtraBucks for buying 3 (limit 1)
Final Price: $3.33 each or $10 for all three
► Buy 2 Garnier Nutrisse Hair Color @$7.99/ea = $15.98
(price may vary by store)
Use $4/2 Garnier Nutrisse or Color Reviver Products (SV 9/11, x9/24) = -$4
(or $2/1 Garnier Nutrisse Hair Color CVS Manufacturer Digital coupon)
Pay: $11.98
Get Back: $4 ExtraBucks for buying 2 (limit 1)
Final Price: $3.99 each or $7.98 for both
---
Deal: Buy 2 Get Back $3 ExtraBucks (limit 1) – Softsoap or Irish Spring Body Wash 20 oz or Irish Spring Bar Soap 6 pk
Scenario 1:
► Buy 2 Irish Spring Body Wash @$4.99/ea = $9.98
Use $1/1 Irish Spring Body Wash or Bar Soap CVS Manufacturer Digital coupon (limit 1) = -$1
And use $1/1 Irish Spring Body Wash 16 oz (SS 9/18, x10/8) = -$1
(or $0.75/1 Irish Spring Body Wash)
Pay: $7.98
Get Back: $3 ExtraBucks for buying 2
Final Price: $2.49 each or $4.98 for both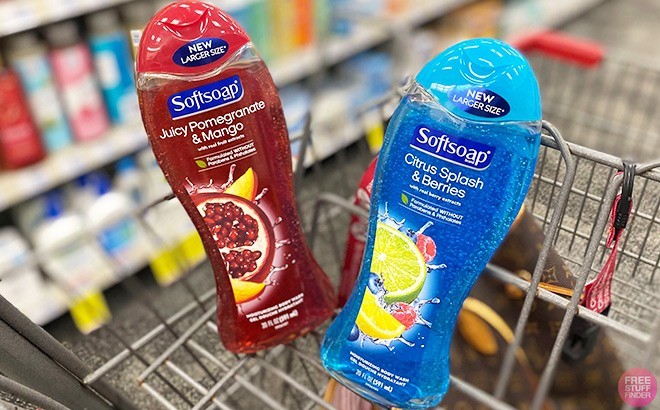 Scenario 2:
► Buy 2 Softsoap Body Wash @$4.99/ea = $9.98
Use $1/1 Softsoap Body Wash CVS Manufacturer Digital coupon (limit 1) = -$1
And use $1/1 Softsoap Brand Body Wash (SS 9/18, x10/8) = -$1
(or $0.75/1 Softsoap Body Wash 20 oz)
Pay: $7.98
Get Back: $3 ExtraBucks for buying 2
Final Price: $2.49 each or $4.98 for both
► Buy 2 Softsoap Hand Soap Refill 50oz @$4.99/ea (Reg $8) = $9.98
Pay: $9.98
Get back: $3 ExtraBucks for buying 2
Final Price: $3.49 each or $6.98 for both
Household
► Buy Tide Simply Detergent (31 oz) = $3.69 (sale price)
(or Tide Simply Detergent (13 ct) or UnStopables 4.3 oz)
Use $0.50/1 Tide Simply Laundry Care or Downy UnStopbales 4.3 oz CVS Manufacturer Digital coupon (limit 1) = -$0.50
Final Price: $3.19
► Buy 2 Febreze Air Spray @$4.69/ea = $9.38
(online price)
Buy One Get One 50% Off: -$2.35
Sub-Total: $7.03
Use $3.30/2 Febreze Products CVS Manufacturer Digital coupon (limit 1) = -$3.30
Final Price: $1.87 each or $3.73 for both
► Buy 2 Air Wick Refills (2 ct) @$8.29/ea = $16.58
(online price)
Buy One Get One 50% Off: -$4.15
Sub-Total: $12.43
Use $1.50/2 Air Wick Scented Oil Refills = -$1.50
Pay: $10.93
Submit for: (x2) $1.50/1 Air Wick Scented Oil Refills Ibotta Cash Back (limit 5)
Final Price: $3.97 each or $7.93 for both

---
Deal: Spend $20 Get Back $5 ExtraBucks (limit 1)

14.99 Bounty Select-A-Size 8 Single Plus Rls or Charmin Ultra 12 Mega Rls
$6.99 Tide 32 loads or Select Downy or Bounce

Deal Idea:
► Buy Charmin Ultra (12 Mega Rls) = $14.99 (sale price)
► Buy Tide (32 loads) = $6.99 (sale price)
Sub-Total: $21.98
Use $1/1 Charmin Toilet Paper Product CVS Manufacturer Digital coupon (limit 1) = -$1
Use $1/1 Tide Laundry Care 32 loads CVS Manufacturer Digital coupon (limit 1) = -$1
Pay: $19.98
Get Back: $5 ExtraBucks for spending $20 (limit 1)
Final Price: $7.49 each or $14.98 for both

---
► Buy Tide Pods (12-16 ct) = $5.49 (sale price)
(or Downy UnStopables 5.5-5.7 oz)
Use $1/1 Tide Pods 12-16 ct or Downy UnStopables 5.5-5.7 oz CVS Manufacturer Digital coupon (limit 1) = -$1
Final Price: $4.49

► $1.99 Puffs 88-124 ct
Food

► Buy 2 Select Snacks @2 for $3 = $3
Pay: $3
Get Back: $2 ExtraBucks for buying 2 (x9/24)
Final Price: 50¢ (Reg $2) each or $1 for both
► Buy 3 Butterfinger Fun Size Candy @$2.99/ea = $8.97 (sale price)
Use $2/3 Butterfinger, Crunch, Baby Ruth, or 100 Grand Fun Size Bars 10 oz+ (SS 9/18, x11/1) = -$2
Final Price: $2.32 each or $6.97 for all three

► $2.99 All Hershey's Snack Size Candy

► Buy 2 Chips Ahoy! (7-13 oz) @ 2 for $7 (sale price)
(or Newtons 10 oz)
Pay: $7
Get Back: $2 ExtraBucks for buying 2 (limit 1)
Final Price: $2.50 each or $5 for both

► $6.99 Maxwell House or McCafe or Green Mountain K-Cups 12 ct

► 2 for $8 Kind Bars 4-5 ct

► 2 for $5 Body Armor 28 oz

► 2 for $4.50 Gatorade 28 oz

► 2 for $5 Monster Energy or NOS 15.5-16 oz
► 3 for $5 Pringles 4.8-5.5 oz

► Buy 2 Mars Chocolate Minis (6.61-9.7 oz) @ 2 for $8 (sale price)
(or M&M's Sharing Size 7.4-10.7 oz)
Use $1/2 Mar's Chocolate or M&M's Candy CVS Instant Coupon = -$1
(Printing for Everyone, Scan CVS Card at the CVS Coupon Machine)
Final Price: $3.50 each or $7 for both

► Buy One Get One Free Select Kellogg's Cereal 9-16.6 oz or Pop-Tarts or Quaker Chewy Granola Bars 8 ct
► 3 for $3 Hershey's Snack Size 4-5 pk

► Buy One Get One Free Progresso Soup 18-19 oz or Annie's Macaroni & Cheese 2.01-6 oz

Baby

► Buy Luvs Ultra Leakguards Jumbo pk. diapers 21-34 ct @$8.99 (sale price) 
Use $1.50/1 Select Luvs Ultra Leakguards Product CVS Manufacturer Digital coupon (limit 1) = -$1.50
Final Price: $7.49

► Buy Select Pampers Super Pack (50-104 ct.) @$29.99 (sale price)
Use $3/1 Pampers Super Pack Product CVS Manufacturer Digital coupon (limit 1) = -$3
Final Price: $26.99

► Buy 2 Aveeno Baby Eczema Therapy Moisturizing Cream @$12.99/ea = $25.98
(price may vary by store)
Buy One Get One 50% Off = -$6.49
Sub-Total: $19.49
Use $2/1 Aveeno Baby Product CVS Manufacturer Digital coupon (limit 1) = -$2
And use $2/1 Aveeno Baby Product Item = -$2
Final price: $7.74 each or $15.49 for both

Others

► Buy One Get One 50% Off Select Fall Decor or Candles or Halloween Animation or Lighted Decor or Licensed Home Decor

► $6.99 Flowers or Plants or Kits

Medicine & Health

► Buy 2 Flintstones Complete Children's Multivitamin Chewable Tablets (60 ct) @$8.99/ea = $17.98
(or Gummies 70 ct)
(price may vary by store)
Buy One Get One 50% Off: -$4.50
Sub-Total: $13.48
Use two $3/1 Flintstones or One A Day Kids Multivitamin Product (SS 9/11, x9/25) = -$6
Final Price: $3.74 each or $7.48 for both
► Buy 2 CVS Health Vitamin C Tablets 250mg (100 ct) @$6.29/ea = $12.58
(price may vary by store)
Buy One Get One Free: -$6.29
Final Price: $3.15 each or $6.29 for both
► Buy One Get One Free Select Nature Made Vitamins
► Buy One Get One Free Select Nature's Bounty Vitamins

► Buy One Get One 50% Off All CVS Health Sleep Aids

► Buy One Get One Free Select Sundown Naturals or Ester-C

(if included in sale)
► Buy 2 One A Day Multi+ Multivitamin Gummies (120 ct) @$16.99/ea = $33.98
(online price)
Buy One Get One 50% Off = -$8.50
Sub-Total: $25.48
Use two $4/1 One A Day Multi+ Multivitamin Product (SS 9/11, x9/25) = -$8
Final Price: $8.74 each or $17.48 for both

(coupon expires 9/18)
► Buy 2 Ocuvite Eye Vitamin & Mineral Supplement Adult 50+ (50 ct) @$16.79/ea = $33.58
(price may vary by store)
Buy One Get One 50% Off: -$8.40
Sub-Total: $25.18
Use two $3/1 Bausch + Lomb Ocuvite Product (SS 7/17, x9/18) = -$6
Final Price: $9.59 each or $19.18 for both

► Buy One Get One 50% Off CVS Health Pain Relief

---
Deal: Spend $25 Get Back $5 ExtraBucks (limit 1) – Select BioFreeze

Deal Idea:
(if included in sale)
► Buy 2 Biofreeze Cool The Pain Patches (5 ct) @$12.49/ea = $24.98
(online price)
Use two $2/1 Biofreeze Product (SS 8/21, x9/30) = -$4
(or $1/1 Biofreeze Item CVS Manufacturer Digital coupon)
Pay: $20.98
Get Back: $5 ExtraBucks for buying 2
Final Price: $7.99 each or $15.98 for both

---
► Buy Zyrtec (24-30 ct) = $20.99 (sale price)
Use $4/1 Adult Zyrtec 24-60 ct Product CVS Manufacturer Digital coupon (limit 1) = -$4
Final Price: $16.99
► Buy Zyrtec (90 ct) = $43.99 (sale price)
Use $10/1 Adult Zyrtec 90 ct Product CVS Manufacturer Digital coupon (limit 1) = -$10
Final Price: $33.99
► Buy 2 Select Dayquil and Nyquil @$10.99/ea = $21.98 (sale price)
Use two $2/1 Vicks DayQuil, NyQuil, Sinex or Formula 44 Products (PG 9/25, x10/29) =-$4
(or $3/2 Vicks DayQuil, NyQuil, Sinex, or Formula 44 Product CVS Manufacturer Digital coupon)
Final Price: $8.99 each or $17.98 for both

► Buy 2 Dayquil and Nyquil Combo Packs @$18.99/ea = $37.98
Use two $2/1 Vicks DayQuil, NyQuil, Sinex or Formula 44 Products (PG 9/25, x10/29) =-$4
(or $3/2 Vicks DayQuil, NyQuil, Sinex, or Formula 44 Product CVS Manufacturer Digital coupon)
Final Price: $16.99 each or $33.98 for both

---
Deal: Spend $20 Get $5 ExtraBucks (limit 1) – Select Advil, Sensodyne, Centrum, Caltrate, ANY Benefiber or Excedrin

Scenario 1:
► Buy 2 Advil Pain Reliever/ Fever Reducer Caplets, 200 mg (100 ct) @$10.49/ea = $20.98
(price may vary by store)
Use two $2/1 Advil Product 36ct or Larger (SS 8/28, x9/24) = -$4
Pay: $16.98
Get Back: $5 ExtraBucks for spending $20 (limit 1)
Final Price: $5.99 each or $11.98 for both

Scenario 2:
► Buy 4 Select Excedrin (24 ct) @$6.49/ea = $25.96
(price may vary by store)
Use four $1.50/1 Excedrin product 24ct or larger (SS 8/28, x9/25) = -$6
Pay: $19.96
Get Back: $5 ExtraBucks for spending $20 (limit 1)
Final Price: $3.74 each or $14.96 for all four

Scenario 3:
► Buy 3 Select Sensodyne Toothpaste @$8.49/ea = $25.47
(price may vary by store)
Pay: $20.97
Get Back: $5 ExtraBucks for spending $20 (limit 1)
Submit for (x3) $1.50/1 Sensodyne Toothpaste Product Ibotta Cash Back (limit 5) = -$4.50
Final Price: $5.32 each or $15.97 for all three