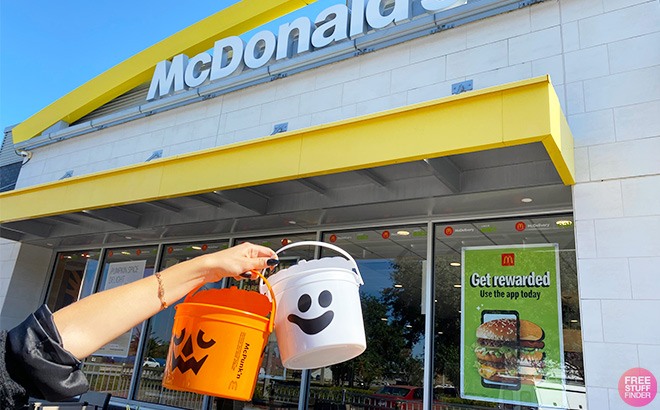 McDonald's has released the McDonald's 2023 Boo Buckets! With new and spookier designs including Monster, Skeleton, Mummy, and Vampire! Starting today, October 17th, head over to your local McDonald's right away as these pails tend to sell out quickly or rather, disappear like a ghost! Spooky!
Please note that the image above is used for illustrative purposes only. The new Halloween buckets have different designs.
McDonald's Squishmallows Happy Meal
Are you ready for the McDonald's Squishmallows Collection?! Well, we still have a couple of months more before we can get our hands on one of these highly anticipated cute collectibles, but at least we have a date! It is going to be on December 26th! Save the dates, everyone!