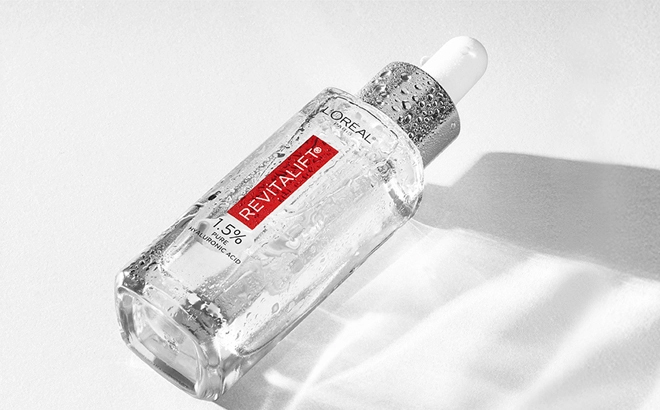 Available again – only if not already claimed!
If you are looking for samples to try, you can now score a free L'Oreal Revitalift 1.5% Pure Hyaluronic Acid Serum Sample. All you have to do is go to this page, fill out the form with your personal information, and submit the order. It's available while supplies last. That's it, super easy deal! Don't miss out, get yours here!
Also, you can score FREE Loreal Anti-Aging Moisturizer Sample here!
Thanks for the tip  Elilopez824 from our App Community!
*Please note that the images are for illustrative purposes only, the actual product differs in size.
By the Way: Download my app (iPhone or Android) for the easiest way to browse and find the latest deals, including deal tips and hauls submitted from our community. Click on "Community" to check it out. 😍

Win a Free $50 Gift Card Every Week! If you have scored or spotted any great deals, make sure to post it in the Community Section to be entered to win a Free $50 Gift Card each week! You can also engage with any post to enter (Comment on other people's posts)!

What to Submit to the Community Section:

❤️ Your Shopping Haul – Deals you've done
❤️ Stuff You've Received – Deals you've received
❤️ Deal Tips – See a sale while you're out?
❤️ Clearance Tips – See a good clearance in stores?
❤️ Other Hot Deals or Freebies – Deals not posted before, if you happen to find something new, post it in the app. If I end up posting it on the blog, I'll credit you for it.
Love Free Samples by mail? Click here to see all current Free Sample offers. And if you want some tips on how to score Free Samples, watch my video here.