Besides the satisfaction of excelling in school, students with good grades on their report cards are able to get awesome rewards! Check out below some really nice offers! Please note that these promotions are varying by location and are not available for online orders.
Thanks for the tip, ShinyCC from our App community!
Baskin Robbins
Bring in your report card showing your good grades and earn a FREE cone of ice cream at Basking Robbins! Also, you can sign up for Baskin-Robbins' Birthday Club and receive a FREE Scoop of Ice Cream!
Burger King
Students are able to score FREE Hamburger or Ice Cream Cone for scoring 100% on a test at Burger King. This offer has a limit of one hamburger or ice cream per week and per student.
Cheryl's
By participating in Cheryl's A's Report Card Rewards Program, you will get a FREE cookie for each A grade – up to 3 in total.
Chick-fil-A
Sweet! Select Chick-fil-A locations are offering FREE 8-pack of chicken nuggets or FREE Ice Cream Cone when students bring their report cards with A's and B's!
Cold Stone Creamery
Cold Stone Creamery offers a FREE scoop of ice cream for a good report card! Check with your nearest location to see if they participate.
Krispy Kreme
Krispy Kreme is rewarding students with good grades! If your local Krispy Kreme is participating, you will be able to get up to six FREE Donuts for having good report card!
McDonald's
Nice! McDonald's offers students with straight A's report card a FREE happy meal, or a FREE value meal! Call your local restaurant to check if they participate.
Pizza Hut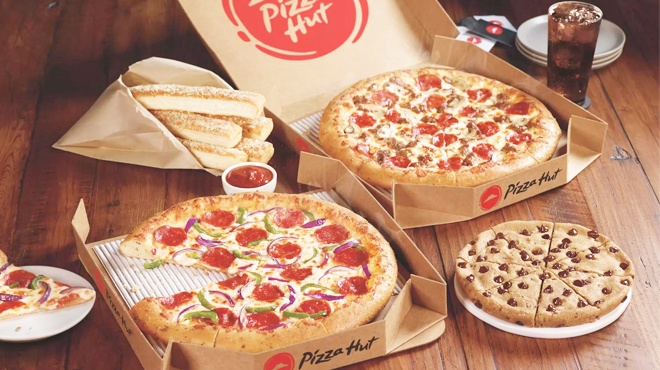 Visit Pizza Hut where they are offering FREE personal pan pizza and soda or milk for Elementary thru Middle School age kids with at least 3 A's. Check with local Pizza Hut for participation.
Wendy's
Show your report card with good grades and you may be offered a FREE treat at Wendy's! Please contact your local restaurant to verify before visiting.
By the Way: Download my app (iPhone or Android) for the easiest way to browse and find the latest deals, including deal tips and hauls submitted from our community. Click on "Community" to check it out. 😍

Win a Free $50 Gift Card Every Week! If you have scored or spotted any great deals, make sure to post it in the Community Section to be entered to win a Free $50 Gift Card each week! You can also engage with any post to enter (Comment on other people's posts)!

What to Submit to the Community Section:

❤️ Your Shopping Haul – Deals you've done
❤️ Stuff You've Received – Deals you've received
❤️ Deal Tips – See a sale while you're out?
❤️ Clearance Tips – See a good clearance in stores?
❤️ Other Hot Deals or Freebies – Deals not posted before, if you happen to find something new, post it in the app. If I end up posting it on the blog, I'll credit you for it.