Target Shoppers! Wendy from our Target Facebook group got this Double Elvie Pump for a nice price! She found it on a 50% off clearance sale – Only $250, regularly $500! Plus, she used her 20% off special Circle Offer and scored an extra 15% off registry discount – making her final price JUST $170! Please note that prices and availability vary by location.
Thanks for the tip and pics, Wendy!
📌 Also, check our post on Elvie Pump for $40!
Double Elvie Pump 50% Off!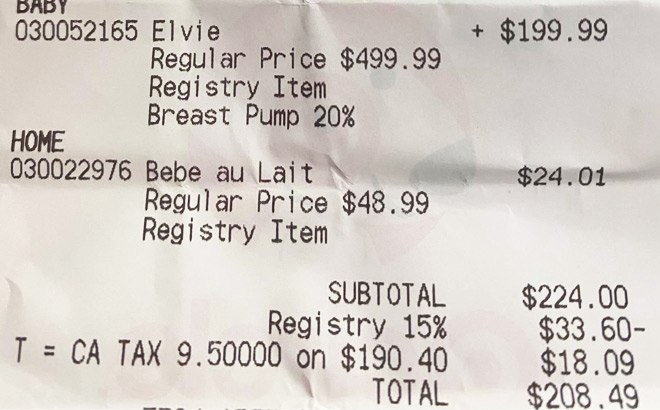 Double Elvie Electric Breast Pump $250 (Reg $500)
Use 20% off special Circle Offer = -$50
Extra 15% off Registry Discount = -$30
JUST $170 (Reg $500)
DPCI #030-05-2165