The full Black Friday Ad 2021 Preview for Costco is up for November 1st through 29th! Click on this link or click on the image above to see the whole ad. Costco's stores will be closed on Thursday, Nov 25th for Thanksgiving. 
Costco has Black Friday deals on electronics, appliances, home items, and more. You can see the best deals from the Black Friday ad below:
There will be 4 shopping events:
November 1st – 14th – Online and In Store
November 15th – 29th – Online and In Store
November 25th, Thanksgiving – Online Only savings, store is closed
November 26th – 29th – Online and In Store
Note that items will have limited availability both in-store and online, so make sure you act fast if you want to score these great deals – bookmark our Black Friday Deals Page Here!
📌 If you need a Costco membership to snag this deal, you've gotta check out this offer. You will receive a FREE $10 or $20 Costco Card with your new membership!
#1. KitchenAid Professional Stand Mixer $279
KitchenAid Pro 6 Quart Bowl Stand Mixer
ONLY $279 (Reg $379) – Available 11/1 – 11/14
#2. Ninja 6.5-Quart Multicooker $119
Ninja Foodi Pro 6.5-Quart Multicooker Pro
ONLY $119.99 (Reg $150) – Available 11/15 – 11/29
#3. Gourmia 7-Quart Digital Air Fryer $39
Gourmia 7 Quart Digital Air Fryer
ONLY $39.99 (Reg $50) – Available 11/15 – 11/29
#4. Sur La Table 13-Quart Air Fryer 79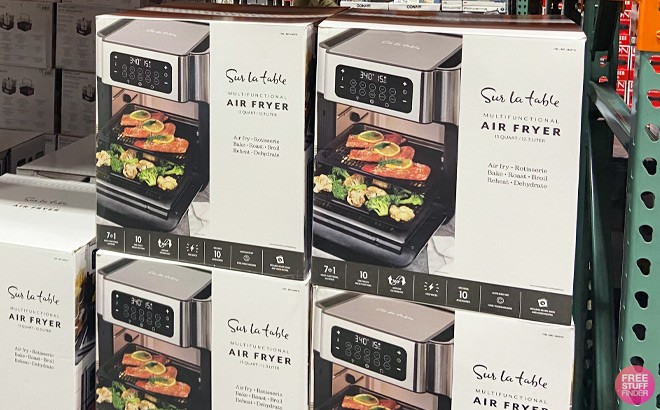 Sur La Table 13-Quart Air Fryer
ONLY $79.99 (Reg $120) – Available 11/1 – 11/14
#5. Cuisinart Hand Blender $35
Cuisinart Immersion Hand Blender with Storage Case
ONLY $34.99 (Reg $46.99) – Available 11/15 – 11/29
#6. Google Nest Smart Thermostat $169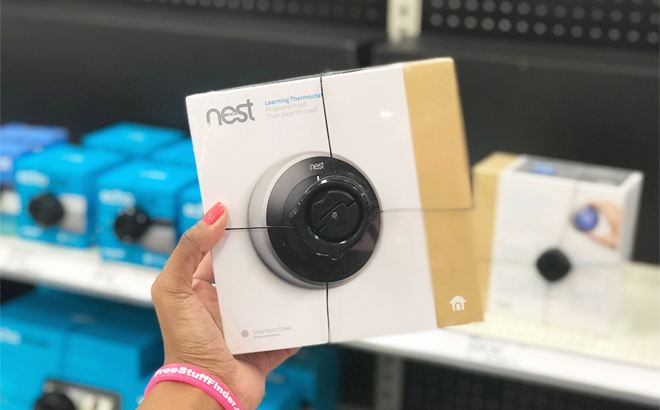 Google Nest Smart Thermostat with Temperature Sensor
ONLY $169.99 (Reg $240) – Available 11/15 – 11/29
#7. Samsung Galaxy Tab S6 $279
Samsung Galaxy 10.4″ Tab S6 Lite with Book Cover
ONLY $279.99 (Reg $380) + FREE Shipping – Available 11/15 – 11/29
#8. Samsung Galaxy Buds Pro $139
Samsung Galaxy Buds Pro + Bonus Case
ONLY $139.99 (Reg $190) – Available 11/15 – 11/29
#9. Beats Wireless Noise Cancelling Earbuds $99
Beats Wireless Noise Cancelling Earbuds
ONLY $99.99 (Reg $150) Shipped + FREE $10 Apple Gift Card Digital Code!
*Available 11/24 – 11/29
#10. Revlon Hair Dryer $29
Revlon One-Step Volumizer and Hair Dryer
ONLY $29.99 (Reg $45) – Available 11/25 – 11/29
#11. Cricut Maker Bundle $239
Cricut Maker Bundle
ONLY $239.99 (Reg $280) – Available 11/25 – 11/29
#12. Plush Throw $9
60-inch x 70-inch Velvet Plush Throw
ONLY $8.99 (Reg $12) – Available 11/25 – 11/29
#13. NutriBullet Blender $69
NutriBullet Blender Combo
ONLY $69.99 (Reg $100) – Available 11/25 – 11/29
---
#14. Ring Floodlight Camera $219
Ring Floodlight Cam Wired Pro
ONLY $219.99 (Reg $280) – Available 11/21 – 11/29
#15. Ring Camera $219
Ring Stick Up Camera
ONLY $219.99 (Reg $250) – Available 11/25 – 11/29

#16. Ring Alarm Kit $129
Ring Alarm 10-Piece Kit
ONLY $129.99 (Reg $230) – Available 11/21 – 11/29
#17. Arlo Security Bundle $349
Arlo Pro 4 XL Spotlight 3-Camera Security Bundle
ONLY $349.99 (Reg $500) – Available 11/20 – 11/29
#18. Blink Security Bundle $224
Blink Whole Home Security Bundle
ONLY $224.99 (Reg $315) – Available 11/21 – 11/29
#19. Security System $279
Lorex 4K Ultra HD 8-Channel Security System
(with 6 4K Cameras)
ONLY $279.99 (Reg $400) – Available 11/25 – 11/29
---
#20. HP 17.3-Inch Laptop $499
HP 17.3-inch Touchscreen Laptop
ONLY $499 (Reg $600) – Available 11/25 – 11/29
#21. HP 15.6-Inch Laptop $749
HP Pavillion 15.6-inch Touchscreen Laptop
ONLY $749.99 (Reg $900) – Available 11/25 Only
#22. Dell Touchscreen Desktop $1299
Dell Inspiron 27-inch Touchscreen All-in-One Desktop
(32 GB Memory, 1TB SSD)
ONLY $1,299 (Reg $1,500) – Available 11/25 – 11/29
Samsung 32-inch Class FHD Curved Monitor
ONLY $199.99 (Reg $250) – Available 11/25 – 11/29
#23. Home Theater $219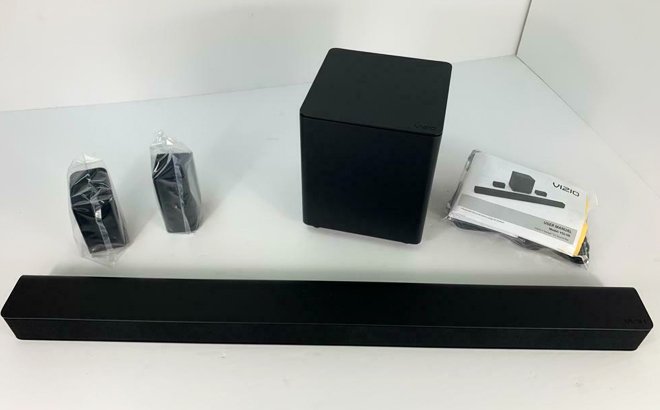 VIZIO 36-inch Home Theater Sound System
ONLY $219.99 (Reg $330) – Available 11/25 – 11/29
#24. Roku Ultra $99
Roku Ultra 4K Media Player with Streaming Stick+
ONLY $99.99 (Reg $130) – Available 11/25 – 11/29
#25. Surface Pro 7+ Bundle $799
Microsoft Surface Pro 7+ Bundle
ONLY $799.99 (Reg $900) – Available 11/25 – 11/29
#26. Skullcandy Earbuds $49
Skullcandy Grind Fudel True Wireless EarBuds
ONLY $49.99 (Reg $80) – Available 11/25 – 11/29
---
#27. Stretch Jeans $9
Ladies Stretch Denim Jeans
ONLY $9.99 (Reg $17) – Available 11/25 Only
#28. Men's Hoodie $18
Voyager Men's Full-Zip Hoodie
ONLY $18.99 (Reg $25) – Available 11/25 Only
#29. Philips Sonicare 2-Pack for $150
Phillips Sonicare DiamondClean Rechargeable Toothbrush (2 pk)
ONLY $150 (Reg $300) – Available 11/25 – 11/29
#30. Keurig K-Cups 36¢ Each
Keurig K-Cup Pods Crafted Classics Collection 72-Pack
ONLY $25.99 (Reg $33) – only 36¢ each – Available 11/25 – 11/29
#31. Whole Room Heater $49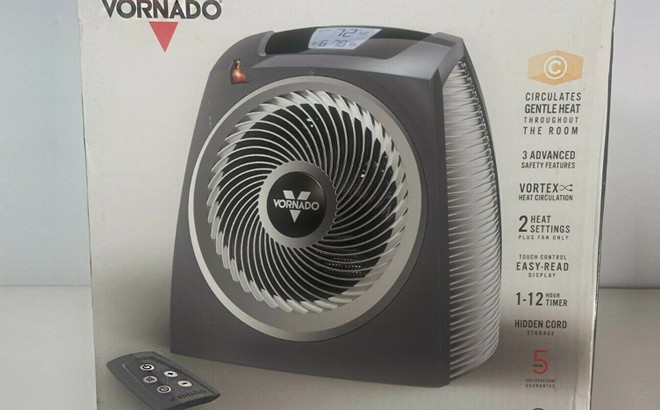 Vornado Whole Room Heater
ONLY $49.99 (Reg $85) – Available 11/25 – 11/29