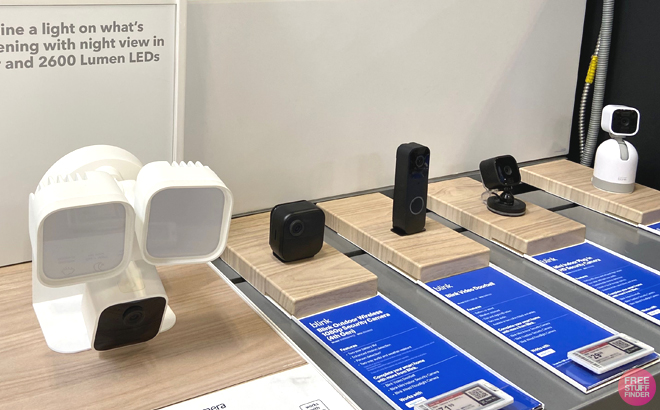 You can score big discounts on Blink Smart Home Security Cameras and Doorbells right now during the Prime Big Deal Days at Amazon! Make sure to check all available Blink Cameras down below! Shipping is free for Prime members! Also, take a look at some of the best Amazon deals that we found, or check out some of the Prime Day Deals here. 
Prime Members can take advantage of their "Prime Big Deal Days" today, October 10th and on October 11th. Price drops on popular items like smartwatches, electronics, toys, and more.
See these Early Prime Day roundups as well:
Not yet on Prime? Now's the perfect time to start your free 30-day trial! You can always cancel after Prime Day if you don't want to continue. If you're a student, even better! You can sign up now for free 6 months of Prime, and if you decide to keep it, you'll get 50% off on your membership!
Prime Day Deals On Blink Cameras & Doorbell
Blink Video Doorbell
Blink Video Doorbell
(2 colors)
ONLY $29.99 (Reg $60) + FREE Shipping
Blink Mini Pan-Tilt Camera
Blink Mini Pan-Tilt Camera
(2 colors)
ONLY $29.99 (Reg $60) + FREE Shipping
Blink Wired Floodlight Camera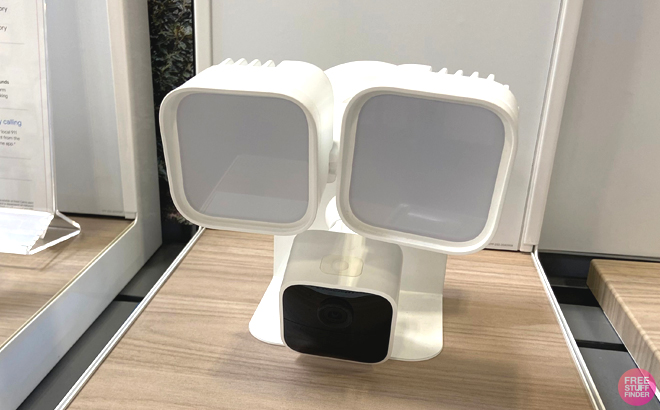 Blink Wired Floodlight Camera
(2 colors)
ONLY $49.99 (Reg $100) + FREE Shipping
Blink Outdoor Add-On Security Camera
Blink Outdoor (3rd Gen) Security Camera
ONLY $59.99 (Reg $100) + FREE Shipping
Blink Video Doorbell + Mini Camera
Blink Video Doorbell + Mini Camera Pack (Black)
(2 colors)
ONLY $49.98 (Reg $95) + FREE Shipping
Blink Video Doorbell + Mini Camera with Sync Module System
(Black)
ONLY $67.48 (Reg $130)
Blink Mini Camera 2-Pack
Blink Mini Camera 2-Pack 
(2 colors)
ONLY $39.98 (Reg $65) + FREE Shipping
Blink Mini Camera 3-Pack
Blink Mini Camera 3-Pack
(2 colors)
ONLY $39.98 (Reg $100)+ FREE Shipping

Blink Outdoor Camera 3-Pack
Blink Outdoor Camera (3rd Gen) 3-Pack
ONLY $99.99 (Reg $250) + FREE Shipping
*Invite Only Deal
Blink Video Doorbell + Two Outdoor Camera
Blink Video Doorbell + Two Outdoor Camera (3rd Gen) Bundle
(2 colors available)
ONLY $127.97 (Reg $240) + FREE Shipping
Blink Video Doorbell + Two Outdoor Camera
Blink Video Doorbell + Two Outdoor Camera (4th Gen) Bundle
(2 colors available)
ONLY $129.98 (Reg $260) + FREE Shipping
Blink Mini Camera
Blink Mini Indoor Camera
(2 colors)
ONLY $19.99 (Reg $35) + FREE Shipping
Blink Wireless Floodlight Camera
Blink Wireless Floodlight Camera
(2 colors)
ONLY $83.99 (Reg $140) + FREE Shipping
Blink Outdoor Camera + Solar Panel Charging Mount
Blink Outdoor Camera + Solar Panel Charging Mount (Black)
ONLY $77.99 (Reg $130) + FREE Shipping
Blink Outdoor Camera 2-Pack (Black)
ONLY $89.99 (Reg $180) + FREE Shipping
Blink Outdoor 5 Cam Kit Bundle
Blink Outdoor 5 Cam Kit bundle (Black)
ONLY $189.99 + FREE Shipping