Winner is:
I'll be sending an email to the email address you used to sign up here (under settings). You have 3 hours to claim the prize.
Thanks So Much Everyone for participating!!! 🤗 Stay tuned for more giveaways!
---
Hey!! I am Giving Away Cuisinart Air Fryer Oven to one of you TODAY!
If you are new, I post NEW Giveaways every week on different platforms – in the Community section of my app and IG story giveaways. Also Telegram, Instagram, Facebook. More blog/app giveaways are coming.
Entering is easy. Details below. This giveaway will last only a few hours! I'll announce the winner today, Saturday 6/4 at 12 pm in this post.
How to Enter:
Get the Latest App – FSF

 

iPhone App

 

OR

 

Android App  – Update if need to get the latest
Turn on Notifications

 

Must be logged in

(if you haven't) Create a User Profile – Make sure to add a picture to your profile
Login to your User Profile

Must have profile photo
Browse thru deals from the app during the giveaway period
Comment Normally 😬 And comment on any deal post

Genuine comments only. You do not need to comment on every post.

 

😆

 

Leave a comment on deals you are interested in so I have feedback on deals you like and will look for more like it.
You can comment with feedback on a product that you already own
You can also reply on other people's comments.

That's it. Just use the app normally.
To Claim:
I will post the winner's name in this post
I will also email you
You have 3 hours to claim the prize
Reminder: Community $50 Gift Card Giveaway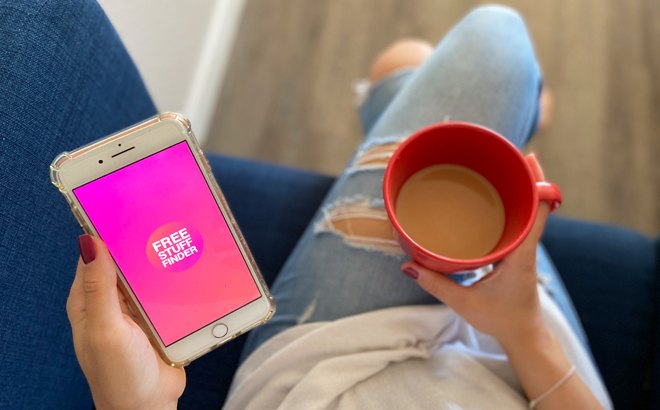 Did you know? You can enter to win a Free $50 in Gift Cards every week from the FSF App? Simply go to the Community tab in the app, and post pictures of your haul or pictures of deals you've found, or engage with others in the community.
I love seeing what deals you guys did! Please snap a pic and post it in the Community section!
This is a weekly Giveaway that ends on Sunday of each week. Winners announced on Monday. The Current Round of Giveaways ends on Sunday, June 5th!
Reminder Giveaway #2: IG Story $50 Gift Card Giveaway
Quick reminder that we run a new Giveaway every week on IG Stories. New Giveaway starts on Sunday of each week and winner announced on IG Stories. Just engage with any post on my main Instagram to enter.
Reminder to check my IG stories regularly for various prizes each week. The giveaway started this week is a FREE $50 Amazon Gift Card. Winner announced on Sunday (6/5).
What would you love to win? Let me know in the comments below. I need ideas. If there are other fun prizes you would like to win, let me know.
To Enter:
Follow my main Instagram account at

 

@FreeStuffFinder

 

LIKE & Comment on any IG Posts between Sunday and Saturday
Winner Announced every Sunday on IG Stories
Keep an eye out in my IG Stories for new Giveaways

 

🕺