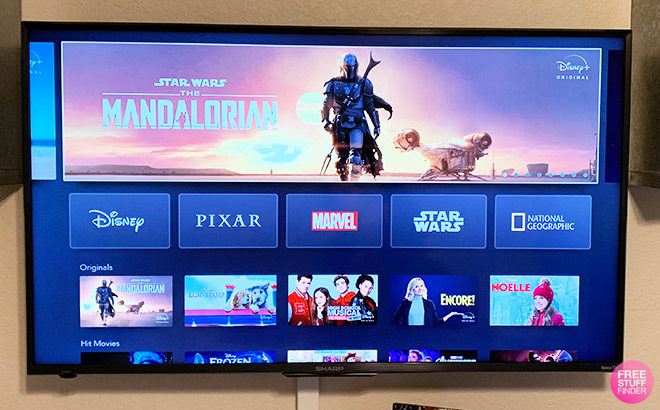 Feel like binge-watching but don't want to spend money on a paid service? I have compiled a big list of streaming services offering Free access, including a surprising number of streaming services that are completely Free with no credit cards required. 🙌
Personally, my family cut out cable a few years ago and is saving $150 a month as a result. We use a combination of the streaming services below. The nice thing about streaming services is that you can cancel at any time. If we no longer use a service, we'll put it on pause or cancel until the show we want to watch is back.
Best FREE Streaming Services in 2023
📌 Bookmark this page, I will update when I discover more streaming services to add. If I'm missing a streaming service you're currently loving, let me know in the comments below. Okay, let's dive in!
1. Freevee
Amazon Freevee, formerly IMDb TV, is an ad-supported streaming video service with thousands of premium movies and TV shows available anytime, for free. Expect popular movies and TV series across a variety of genres including comedy, drama, suspense, and animation, to more than 150 always-on FAST channels. You can watch through the Prime Video app or your web browser.
2. Roku Channel (FREE. No Credit Card)
Roku Channel offers Free streaming of a large selection of TV Shows and Movies. Best part? They don't require a Credit Card. You don't even need to be signed in to watch (Just hit play from any web browser)! They are also offering several LIVE TV channels for Free.  Click here to browse all the shows, movies and live TV.
Additionally, Roku Channel offers Premium Subscriptions to paid premium channels such as HBO, Showtime, Epix, Lifetime Movie Club. Plus, Free trials are offered on each of these channels. Between 7-days to 30-days, depending on the channel. You can only view entertainment from your Premium Subscriptions on Roku devices, at TheRokuChannel.com, and on the Roku mobile app. 
3. Hulu (30 Day FREE Trial)
Hulu is offering Free trial for 30 days allowing you to watch a large selection of TV shows and movies. My favorite shows on Hulu are "The Handmaid's Tale" and "Love Island " (both UK and Australian). I also watch "The Bachelor" on Hulu. Plus, right now, they are offering free live news stream. Plans start at $5.99 a month.
Go here, then click on the Hulu logo in the top left corner
Click on 'Start Your Free Trial'
Choose your plan and create an account
Enter your billing information and enjoy
📌Sprint customers with Unlimited plans have FREE Hulu subscription.
4. Prime Video (Free with Prime)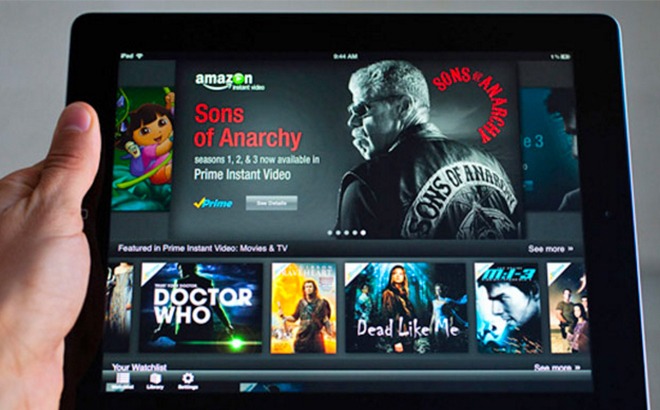 Try Amazon Prime free for 30 days and enjoy Free shipping on all orders as well as their Prime Video library. This library includes popular movies, TV shows, channels, and exclusive Amazon Originals. Amazon Prime is $14.99 a month or $139 a year.
Some of my favorite series on Amazon Original are: The Expanse, The Boys, Goliath, and Sneaky Pete.
Go here and click 'Get Started'
Enter your information and sign up for your free trial. You can cancel any time
5. FREE Month of Paramount+
Score a FREE Month of Paramount+ with a few simple steps! New or Returning Members can watch thousands of episodes of your favorite shows on any device for FREE! All you need to do is enter the code FATALATTRACTION at checkout. Paramount+ includes on-demand and live content from CBS, BET, Comedy Central, Nickelodeon, MTV, VH1, and more! Get Free Month of Paramount+ here!
Here's What To Do:
Go

 

Here
Click on 'TRY IT FREE'
Choose your plan:

Limited Commercials – $4.99/month after trial
Commercial Free – $9.99/month after trial

Enter code FATALATTRACTION

 

at checkout
Create your account by entering your information & Enjoy!
Final Price: FREE Month of Paramount+ Streaming!
Note: Once your free 1-month trial is over, you'll be charged $4.99 or $9.99 per month afterwards, but you can cancel or change your plan anytime! Plus, if you had a CBS All Access plan, it will automatically be switched over to the new Paramount Plus.
📌Walmart+ Members get FREE Paramount+ with their subscription.
6. Pluto TV (FREE. No Credit Card)
Pluto TV offers over 200+ free channels, including Comedy Central, MTV, Nickelodeon, ET live, news channels, Spanish channels and more.
Watch it here or download Pluto TV on Chromecast, Roku, Amazon, or Android devices.
7. XUMO TV (FREE. No Credit Card)
XUMO TV offers 160 Channels completely Free. The service is ad supported and doesn't require a credit card. You can watch it right from your web browser and channel surf. You can learn more about XUMO here.  Channels in many categories: news, entertainment, sports, music, kids, lifestyle (food & travel).
You can watch from any streaming device (and web): Smart TVs, iPhones, Roku, Android. The actual channels and lineups vary depending on where you are watching from. Worth checking out!
8. Free YouTube Movies
In addition to YouTube TV, you can find a selection of full-length movies on YouTube Movies for Free. These are legal movies on the YouTube Movies channel that is Free, supported with ads. You also have the option to rent or buy movies that aren't free.
Click here to browse a list of all Free Movies and Shows
For a selection of all Movies available, including ones you can rent or buy, go here.
9. Tubi TV (FREE. No Credit Card)
Watch thousands of hit movies and TV series for free with Tubi TV, no credit cards required. Includes titles like Hell's Kitchen, The Bachelor, TMNT, Failure to Launch, and more. Tubi is ad supported.
Watch Tubi here or download

it on Chrome cast, Roku, Amazon, PS 3 or 4, Xbox One, or Android devices
10. Crackle (FREE. No Credit Card)
Crackle is offering uncut and unedited movies for free from your favorite genres like action, sci-fi, crime, and comedy. TV shows include Hell's Kitchen, Just Shoot Me, Roseanne and more.
11. NBC Peacock
Update: Unfortunately, as of late 2022, Peacock has locked a lot of their free movies and shows. You can still open a free account but the choice is way more limited compared to months ago. You can watch the first episode of popular shows to get you hooked or enjoy older free movies like John Wick.
Plans start at just $4.99 a month and you can stream a large selection of TV Shows and Movies – 50+ always-on channels and watch popular titles like The Office, Modern Family, Harry Potter and more. Check out PeacockTV here!
📌Xfinity customers get FREE Peacock subscription until June 2023.
12. ViX
ViX is the largest Spanish-language streaming service in the world that primarily shows content from Televisa and other third-party content providers, including television series, movies, and sports programming.
T-Mobile customers can get 1 year of Vix+ here ($40 Value) which includes unlimited access to ViX+ originals and premium content without ads.
13. Plex
Plex is a one-stop destination to stream movies, tv shows, sports & music. With action, comedy, movies, news, and more streaming 24/7, there's a channel for everyone. Choose from over 50,000 free on-demand titles plus over 250 channels of instant Live TV.
With Plex you can customize your preferences to include the subscription services you use most and we'll keep your home screen updated with the freshest finds across the streaming universe, recommended just for you.
14. Redbox
On the Redbox mobile app and website have the option to watch Free On Demand. Unlike Redbox On Demand, which offers blockbuster movies for a rental fee, Free On Demand offers movies for free — though the selection doesn't include many big-name films, and commercials are included.
15. Popcornflix (Free. No Credit Card)
Popcornflix is a completely Free ad-supported service offering legal streaming of feature-length movies.  No credit cards or signups needed! Browse around for a movie you want to watch and hit play! You can watch movies directly from a web browser or use any of the streaming platforms: Roku, Xbox, Mobile Devices (iOS and Android), Amazon Fire. You can watch Joaquin Phoenix's I'm Still Here on Popcornflix. Sweet!
16. FilmRise (FREE. No Credit Card)
FilmRise is another Free streaming service that doesn't require a credit card. They have a selection of classic Movies and hit TV Shows, spanning all genres, absolutely free with no subscriptions. Titles such as: Memento, Monster, Hell's Kitchen, Roseanne, 3rd Rock from the Sun.
FilmRise content can be watched from Roku, Fire TV, Mobile phones (iPhone and Android), Xbox, YouTube and Facebook Watch. For more info on how to watch Filmrise, go here.
17. PBS (Free Shows. No Credit Card)
You can stream more than 4,000 PBS shows and documentaries on demand from PBS Video App for Free – no credit cards needed. Just straight up good content! Popular PBS shows like NOVA (science and engineering),  Nature, Documentaries by Ken Burns, and Masterpiece. Browse all shows here.
For Kids streaming content, check out PBS Kids. Watch educational and kids friendly videos for Free! Get more educational learning content targeted at specific grades with PBS LearningMedia.
You can set up PBS Video on all the popular streaming platforms: Apple TV, Roku, Amazon Fire TV, Chromecast, iOS, Android and from any web browser.
18. HappyKids.tv (Free)
Got kids between the ages of 0 to 10? HappyKids.tv offers age appropriate entertainment and educational videos for kids: music, rhymes, stories, movies, shows of popular characters. All completely Free! Plus ad free on mobile app. Popular Characters such as Barbie, Garfield, Lego Ninjago, Shaun the Sheep, My Little Pony, Minions, Super Mario Brothers, Inspector Gadget, Care Bears and more. Content are sorted by the child's age group. They also have a ton of Kids and Family Movies (Note to Self: Great idea for movie night).
You can access HappyKids.tv from any of the streaming platforms. Just install the app or add the channel on your streaming platform of choice: Roku, Apple TV, FireTV, iOS, Android and Smart TVs.
19. Vudu (FREE. No Credit Card)
Vudu offers thousands of titles for free plus some paid premium content. No Subscription required and no credit cards needed. You also have the option to rent or buy the latest movies and TV shows. Free titles include Magic Mike XXL, Eat Pray Love, Lethal Weapon and more.
Click here to Vudu
Click on Free from the menu at the top to browse all the Free Content
Create a new account to start watching
20. Kanopy (FREE with Library Card)
Streaming movies with your public library card or university login at Kanopy. Enjoy popular movies, documentaries, foreign films and more.
Go here, click 'Get Started' and enter your public library card number or student or professor login (available in participating libraries, colleges, and universities)
21. Hoopla (FREE with Library Card)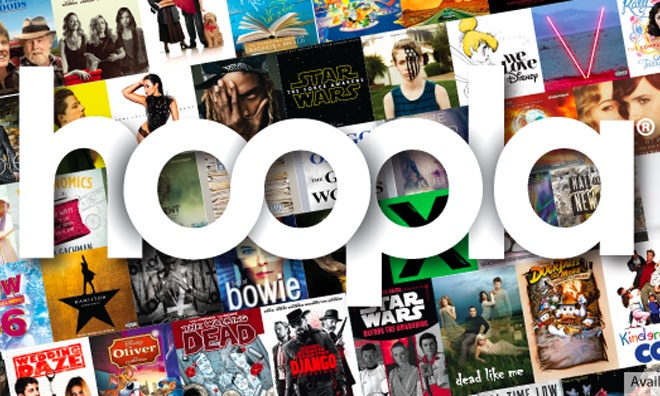 Similar to Kanopy, Hoopla allows you to  watch movies and TV Shows from their Digital Library with a library card. Additionally, you can also "borrow" audiobooks and ebooks. You can enjoy these digital media content from your computer, tablet or phone – even on your smart TV. Available on all the streaming platforms.
Go here to Hoopla
Click on Get Started Today
22. Sling TV (3-Day Trial)
For a limited time only, Sling TV is offering Free live channels like FX Movie, Nat Geo Wild, AMC shows and movies. No credit card required. The Free Trial periods have been changing. It was 7-days, and now it says 3-days. It may change again. Popular titles include FRIENDS, Hell's Kitchen, Mission Impossible, Forensic Files, The Waking Dead and more. If you wish to subscribe, plans start at $35 a month.
Click here to Sling TV

Click "Watch FREE Now" and follow the steps to create an account.

Download Sling TV on Smart TVs, Roku, Amazon Fire, or Android devices, or watch from your browser here
23. Youtube TV (14 Day FREE Trial)
Looking for a direct Cable replacement? Try Youtube TV for 14 days for free and stream live major broadcast and cable networks like ABC, CBS, FOX, NBC, ESPN, HGTV and more. Record without DVR storage space limits. You will get access to over 115 channels. The subscription is $64.99 a month after your free trial.
24. Showtime (30 Day FREE Trial)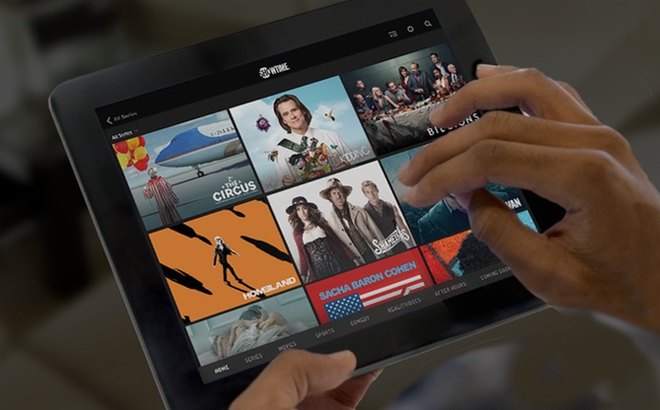 Try Showtime Free for 30 days (or Signup via Amazon) and stream original series, movies, sports, documentaries, and more. Watch on classics like Dexter and Californication and award winning movies like Green Book. You can download full episodes and movies to watch offline. After the trial ends, it costs $10.99/month and you can cancel any time.
25. FuboTV (7 Day FREE Trial)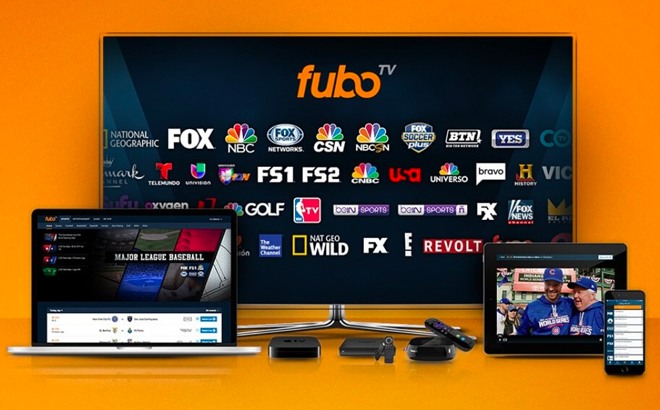 FuboTV offers over 100 live channels and you can try it for free for 7 days. This is my favorite streaming service for sports when football season is on. We use it whenever NFL season is on and to watch the super bowl. It's a direct replacement for live Cable TV (It has everything cable TV would have locally). Plans start at just $54.99 a month and you can cancel any time! Add Fubo to your Smart TV, Roku, Amazon Fire, or watch from a web browser.
Click here for FuboTV and create an account
Choose your package and enter your credit card information
26. Apple TV+ (7 Day FREE Trial)
Get a 7 day Apple TV+ trial for free and stream Apple Originals and the latest movies. If you want to subscribe after the trial, pay just $4.99 a month. Apple TV+ is free for one year when you purchase an Apple device.
Launch the 

TV app

 on your iPhone, 

iPad

, iPod touch, Mac or Apple TV

Go to 'Watch Now' Tab

Scroll down until you see the 

Apple TV+ banner

, then click on it

Choose '

Try Apple TV+ Free' in the top right corner

, then confirm
27. Boomerang (7 Day FREE Trial)
Boomerang has full episodes of all your favorite cartoons like Tom and Jerry, Scooby-Doo, Looney Tunes, Smurfs and more! And you can watch for free for 7 days (Or via Amazon Videos)! Watch over 4,000 cartoons. Plans are $4.99 a month or $3.33 a month when you pay for 1 year.
Click here go to 'Start Trial' in the top right corner
Choose a plan, enter your age and create an account
Alternative: 7-Day Trial with Amazon
28. Hallmark Movies (7 Day FREE Trial)
If you love feel good Hallmark movies, checkout Hallmark Movies Now to watch movies and series from the Hallmark Channel. The trial is Free for only 7 days. After the trial period, the cost is either $5.99 a month or $59 a year.
29. Epix (30 Day FREE Trial)
Get instant access to hit movies and TV series with Epix Now for 7 days free (Or get it for 30 days for Free via Amazon for prime members). Watch movies like Rocketman and The Hustle or episodes of EPIX Original Series War of the Worlds and Slow Burn. Subscription is $5.99 a month.
30. Sundance Now
Sundance Now has a large selection of indie films and documentaries. Watch full episodes of true crime, thrillers, and immersive drama. They offer a 7-day trial or if you are an Amazon Prime member, you can get 30-Day Free trial here. And if you wish to continue watching, pay $6.99 a month or $4.99/month is you choose the annual membership. phi
31. Frndly (7 Day FREE Trial)
Watch 14 live channels and On Demand on your Roku, Amazon Fire TV or on the go with Frndly TV. Channels include Hallmark, UP TV, QVC, Outdoor Channel and more. After the free trial, you can watch for $5.99/month.
Head here to Frndly and click on 'Watch 7 Days Free'
Choose your plan and create an account
32. Acorn TV (7 Day FREE Trial)
Watch the best British mystery, drama, and comedy all in one place, commercial-free with Acorn TV (also via Amazon). Their offer 7-day trial then after that, the subscription is $6.99 a month (or $5.99 via Amazon Video).
33. Philo (7 Day FREE Trial)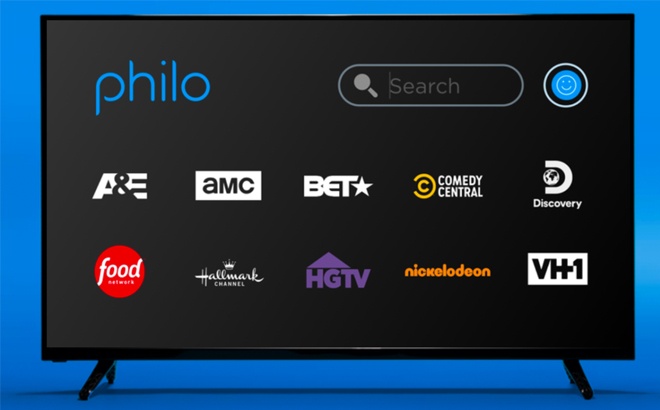 Philo offers live and on-demand movies and TV and you can watch for free for 7 days. Stream live on up to 3 devices and save unlimited shows for 30 days. After your free trial, you can watch 59 channels for just $20 a month.
Click here to Philo and enter your phone number
Follow the link that they will text you to set up your trial

After 48 hours, you can enter your billing info to unlock another 5 days of free access!
More to Watch: