Right now head over to Amazon where they're offering a nice deal on these AirPods (2nd Gen)! They're usually priced at $159 and are now available for only $99.99 shipped. Alternatively, you can get them for the same price at Target. Get them here!
AirPods $99
Apple AirPods 2nd Gen
ONLY $99.99 (Reg $159) + FREE Shipping
*same price at Target
Check Out These Deals Too:
Apple Watch Series 3
ONLY $$139.99 ($149) + FREE Shipping
*$169.99 at Target
Apple AirPods Pro
ONLY $174.99 (Reg $249) + FREE Shipping
*same price at Target
Apple Watch SE
ONLY $249 (Reg $279) + FREE Shipping
*$279 at Target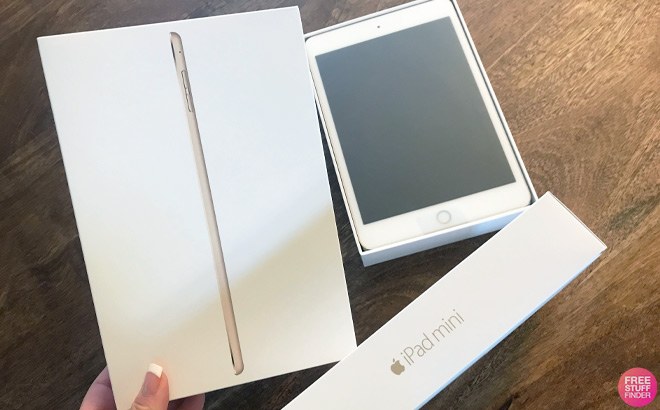 Apple iPad Mini 64 GB
(Available in 3 colors)
ONLY $409.99 (Reg $500) + FREE Shipping
*$500 at Target
* Check out more Amazon deals here.

Prime Members? Go here for Free $35 Baby Box!

New to Amazon Prime? Click here to get a Free 30-Day Trial of Amazon Prime. You'll get unlimited Free 2-Day Shipping, streaming movies, free kindle books, and access to Amazon Family for extra 20% off diapers. If you are a student with an .edu email address, sign up for Amazon Prime using Amazon Student here - You will get a FREE 6-Month Trial (Instead of 1) + 50% Off Prime membership.