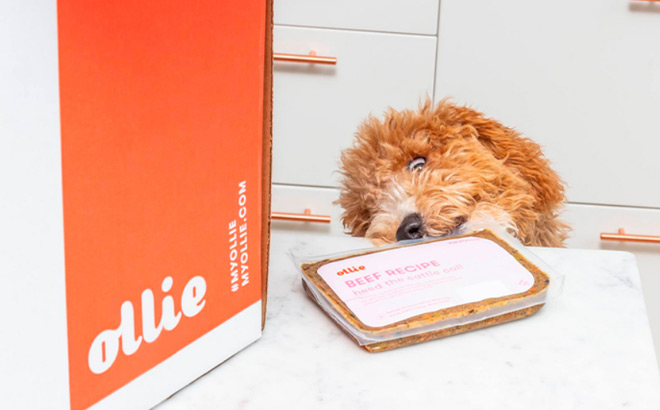 Get a gift for your furry friend with this amazing offer from Ollie! Right now, they are offering 60% off your first starter box which is full of fresh dog food + you'll get a FREE Scoop and a Puptainer! Even better, shipping is free! The food is tailored specifically to your dog's size and breed.
Here's What To Do:
Click on "Get your starter box"
Enter info about your dog
Answer a few simple questions
Select a meal plan based on your preference
Enter your billing and shipping info
Final Price: As low as $26.04 ($65 Value) for your first box shipped!

(Plus a free scoop and a free puptainer!)
Ollie provides freshly prepared food that is precisely formulated to meet the specific nutritional needs of your dog and is created from actual, human-grade ingredients. In addition to fruits, vegetables, and even superfoods like chia seeds and omega-3 acids, Ollie's pet food is created using beef, turkey, chicken, and lamb that is obtained from the United States and Australia.
Don't miss out on this chance and score this treat from Ollie for your doggo!
Please note that the cost will vary depending on the age, weight, and degree of exercise of your dog, as well as the plan you select. Each box will automatically be charged and sent out every two weeks.