Did you know? You can enter to win a FREE $50 Gift Card every week in the FreeStuffFinder App! Simply go to the Community tab in the app, and post pictures of your haul or pictures of deals you've found, or engage with others in the community (Comment on other people's posts)!
This is a weekly Giveaway that ends on Sunday of each week. Winners announced on Monday. The Current Round of Giveaways ends on Sunday, December 3rd! We really are a community! That shares deals and tons of advice, can't wait to see you there!
What to Submit to the Community Section:
❤️ Your Shopping Haul – Deals you've done
❤️ Stuff You've Received – Deals you've received
❤️ Deal Tips – See a sale while you're out?
❤️ Clearance Tips – See a good clearance in stores?
❤️ Other Hot Deals or Freebies – Deals not posted before, if you happen to find something new, post it in the app. If I end up posting it on the blog, I'll credit you for it.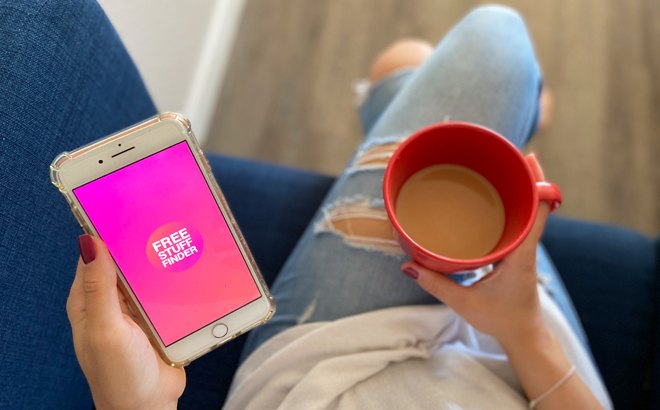 To enter just share something useful or helpful or your haul with the community. Winner gets Free $50 Gift Card to the store of your choice! (Target, Amazon, Starbucks, Sephora, Ulta, Victoria's Secret, Home Depot). This week's giveaway ends Sunday 12/3. I'll be picking a random winner and announce it in the current week's giveaway post (found in the community section and marked as Tina's Fav).
I really want the Community posts to be helpful for everyone here. For that reason, I won't be accepting giveaway entry posts with no useful content. I will also not accept posts for unknown brands online that are not really deals.
To help those who want to enter in the giveaway but don't have helpful tips or hauls to post, you can enter by commenting and engaging on other people's posts. Please, genuine comments only. Thank you!

To Summarize. You can enter into the App Giveaway two ways:
Create a Post with Helpful Content – Post ideas listed above.
Comment in someone else's Community Post – Without spamming all posts. Genuine comments only.
I love seeing what deals you guys did! Please snap a pic and post it in the Community section! And have fun!
Good luck!