Today, April 7th is National Burrito Day which means there are some really good Burrito deals available out there! We've listed the deals we've found below so make sure to check them out and visit the places mentioned. Enjoy!
Chipotle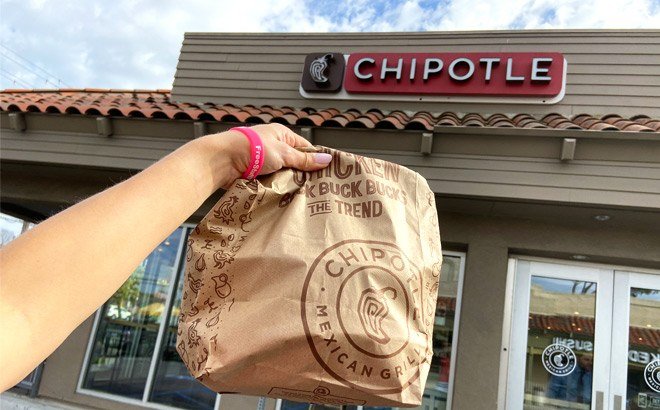 The first 100,000 players of the Roblox game who successfully roll a burrito can earn enough Burrito Bucks to exchange them for a code that can be used on Chipotle app or website to get a free burrito.
California Tortilla
You will get a golden ticket from California Tortilla today when you order a bowl or a burrito. You will see your prize when you scan the ticket, which can be used from April 8th.
Del Taco
Del Taco is having a Buy One Get One FREE burrito sale available for Del Yeah! Rewards members (free to join)! Also, new members will get two free tacos after registration. Nice!
Fuzzy's Taco Shop
Fuzzy's Taco Shop is offering a free Smother when you buy a burrito. You can choose between queso or fire-roasted salsa that's smothered over a burrito. Yummy!
Barberitos
You can get a chicken burrito at Barberitos for less than usual today! It is now available for just $6.
Chronic Tacos
Chronic Tacos is offering 3 points per dollar per every purchase at their restaurant, online and in-app too. You can later redeem these points for free items! That's cool!
Rubio's Coastal Grill
Rubio's Coastal Grill is offering burritos for $6.99 today! If you want to order online or through the app simply apply promo code BURRITO. And if you're going to the store, this is the coupon to use.
Moe's Southwest Grill
You can get burritos and bowls at Moe's Southwest Grill for just $5.99. Note that this is available for Moe's Rewards Members only. To score this deal, simply apply this reward at checkout to claim it.
Taco John's
You can get $3 off any Taco John's Meat and Potato Burrito Combo! There's a coupon on the Taco John's app that you will use to score this deal. Note that limit is one per guest per transaction.
El Pollo Loco
From April 4th through April 7th El Pollo Loco is having a Burrito Block Party. That means they are presenting different deals each day. This is available only for Loco Rewards Members. Today's, April 7th deal is: Buy One Get One free burrito on all orders. Delivery is also free.