Through May 20th, Walgreens is offering a nice deal on laundry items that you won't want to miss! You can get four laundry items for only $9 – no codes needed! This sale includes popular brands like Tide, Downy, and Bounce!
Like these Tide Simply Pods, they are currently on sale for only $9 when you buy four. That means you can get each pod for only $2.25 each, which is normally priced at $5.29. Check out more deals below or browse the entire sale here!
Note that shipping is free with $35 orders, or you can opt for free store pickup, but you need to buy at least $10 worth of products.
Tide Simply Laundry Care
Buy 4 Tide Simply Pods + OXI (13 ct) @ 4 for $9 (sale price)
ONLY $2.25 each or $9 for all four
Buy 4 Tide Simply + OXI Liquid Detergent (31 fl oz) @ 4 for 9 (sale price)
ONLY $2.25 each or $9 for all four
Downy Ultra Liquid Fabric Softener
Buy 4 Downy Ultra Liquid Fabric Softener (34 fl oz) @ 4 for 9 (sale price)
ONLY $2.25 each or $9 for all four
Downy Unstoppables Scent Booster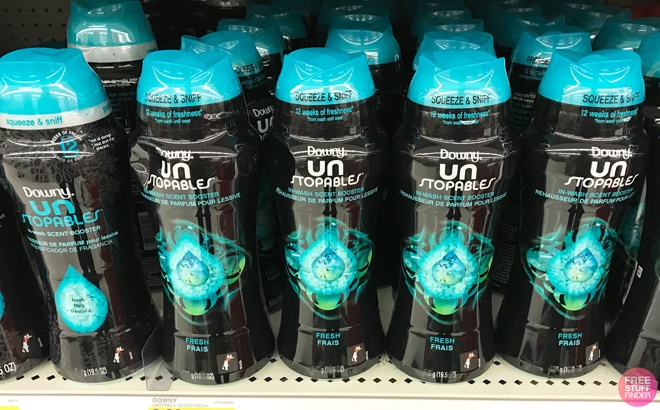 Buy 4 Downy Unstoppables Scent Booster (4.3 oz) @ 4 for 9 (sale price)
ONLY $2.25 each or $9 for all four
Bounce Dryer Sheet Outdoor Fresh
Buy 4 Bounce Dryer Sheet Outdoor Fresh (60 ct) @ 4 for 9 (sale price)
ONLY $2.25 each or $9 for all four